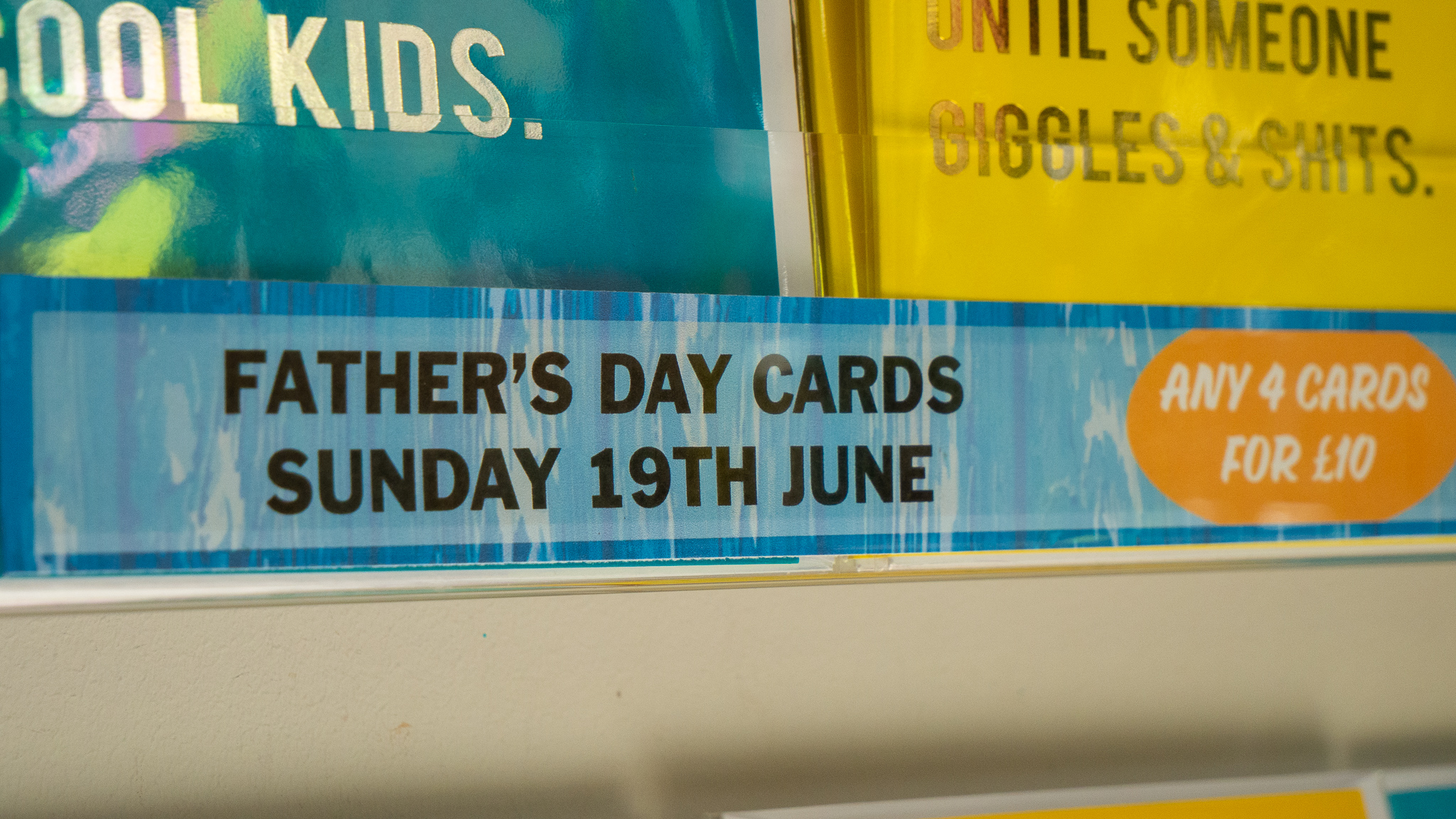 A selection of Father's Day cards at Card Shack!
---
Father's day is on the way, so we thought we'd have a closer look at some of the best, funniest cards that Card Shack in Broadmead's Arcade Bristol are offering!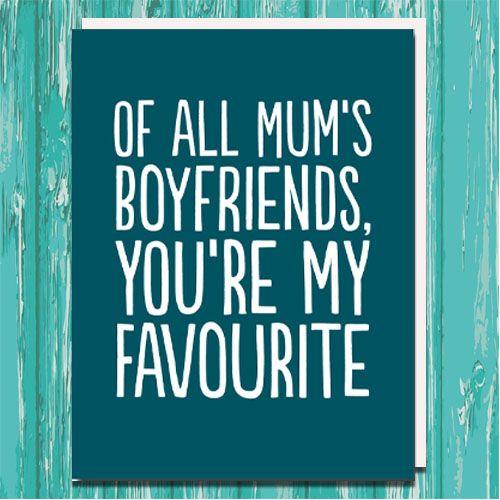 Want to take a cheeky poke at your dad that'll leave him wondering for months? This "of all of mum's boyfriends, you're my favourite" card is just the one for you. Printed on the same thick, high-quality card stock that all of Card Shack's cards are, this card will have him laughing, then wondering, then laughing all over again!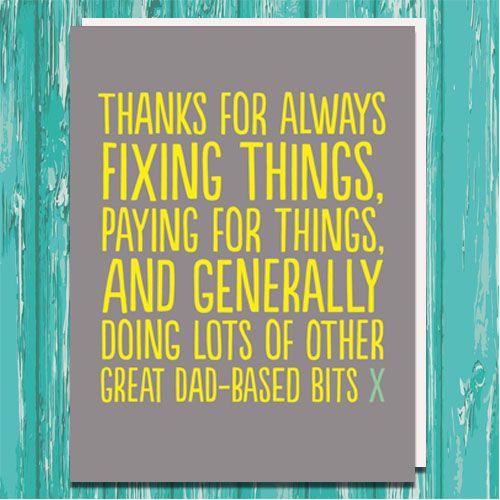 Want to be a little bit nicer to your dear ol' dad this Father's Day? This card celebrates your dad and all the things he does and has done for you over the years - but keeps it casual and funny too! This card is also the perfect generalisation to be used specifically; 'dad-based bits' could mean anything, and I'm sure he knows to what particular family in-joke you're referring! The perfect card for a light-hearted, loving Father's Day.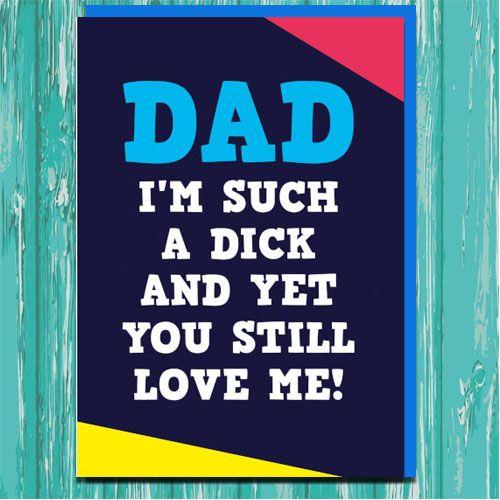 Are you and your dad fans of a bit of self-deprecating humour? Then why not call yourself out instead of your dad - after all, it is HIS special day! You may be willing to admit you can be a bit difficult sometimes - but you want him to know that YOU know he loves you still. Awww. Confusing, and sweet!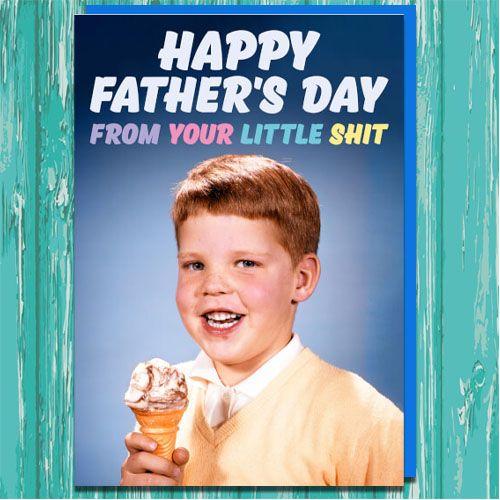 Like our last card, but just a little stronger, this Father's Day card lets you gleefully proclaim your unapologetic status as a very irritating child, alongside a old-school-cool picture that describes you down to a tee. But ultimately, what this card speaks to is a greater bond between father and child - "yes", this card says, "we may irritate each other sometimes, but we do love each other, and I'm ready to show my gratitude".
All of these cards and so many more - as well as gifts, wrapping paper, and anything else you could need for a successful Father's Day - are available right now at Card Shack in the Bristol Arcade. Head down now to see the full selection, and find the perfect card for your dad this Father's day.
---
Back