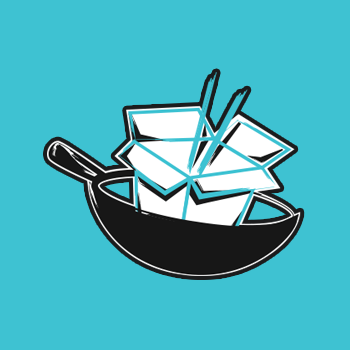 Authentic noodles at The Arcade
---
The team at Wok Boxstix in The Arcade make authentic Asian noodles simple, perfect for a break from your usual supermarket sandwich at lunchtime.
There's hardly a huge choice of lovers of authentic Asian food in Bristol's Broadmead shopping quarter.
But Wok Boxstix at The Arcade has not only established a popular noodle bar in an area where there's little choice: they've also made the process fast and simple.
You order in three simple and quick steps, which you can find here, by first choosing which noodles you'd like, then which meat or veg you'd like to go with them and finally decide which sauce you'd like, too.
Once you've ordered you'll realise why the team at Wok Boxstix have been rated as 4/5 on TripAdvisor, and why their place is fast becoming one of the most popular places for authentic noodles among Asian food lovers in Bristol.
A tasty lunch of delicious authentic noodles in three simple steps, and there's simply no comparison with those supermarket sandwiches we eat every day.
Next time you fancy something different for lunch, take a look at what Wok Boxstix have to offer at 19-20 The Arcade, opposite Debenhams and Primark.
For more information, take a look at the Wok Boxstix menu or browse their Facebook, Instagram and Twitter pages.
---
Back