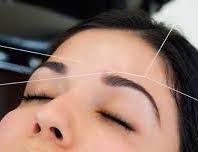 Bristol's best Threading at Maya's Eyebrows
---
Maya's Eyebrows and Beauty is a massively popular beauty parlor located within the Arcade. Treating the people of Bristol for quite some time now, Maya's Eyebrows and Beauty has become a go to for anyone in the city that wants to make themselves feel and look amazing.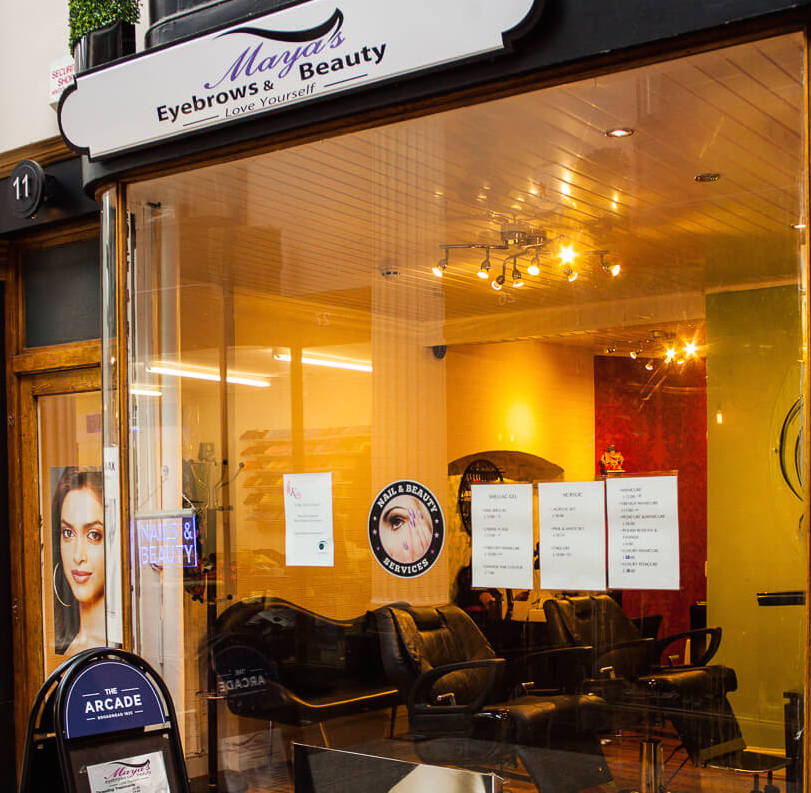 Maya's Eyebrows and Beauty is famous for their threading treatment they offer. Eyebrow threading is an ancient art of hair removal which originated in India and is much more effective than plucking or waxing.
It has become a popular alternative to waxing and the reasons for this are obvious in some respects. It doesn't use any harsh chemicals, it's amazing for sensitive skin, it works faster than plucking or waxing methods, it lasts longer than waxing and it is best overall value! What are you waiting for? Get on down to get your thread on.
A full range of their prices and treatments can be found below.
Threading and Tinting Treatments (for men and women, walk in's and appointments )
Eyebrows £6.99
Sides £4.99
Upper Lip £2.99
Chin £2.99
Forehead £2.99
Full Face £18.00
HD Eyebrows £15.00
Eyebrows Tint £6.00
Eyelash Tint £9.00
Eyelash Perm £25.00
Eyelash Extensions £18.00
Waxing Treatments (walk in's and appointments)
Full Legs £16.00
Half Legs £12.00
Full Arms £12.00
Half Arms £10.00
Bikini Line £7.00
Under Arms £6.00
Brazilian £17.00
Hollywood £22.00
Facial Treatments & Massage (appointment only)
Face Clean Up £10.00
Fruit Facial £20.00
Ayurvedic Herbal Facial £25.00
Gold Facial £25.00
Indian Head Massage (30 mins) £20.00
Indian Full Body Massage (60 mins) £30.00
For a luxurious and professional service, Maya's Beauty is the place to go. The attentive staff will always be happy to serve any need you may have, and you will undoubtedly be blown away by the results.
You can book an appointment by calling them on 07480 060090, emailing them at mayasbeauty@outlook.com or just pop in and visit them at Unit 11, The Arcade, Broadmead, BS1 3JD.
---
Back