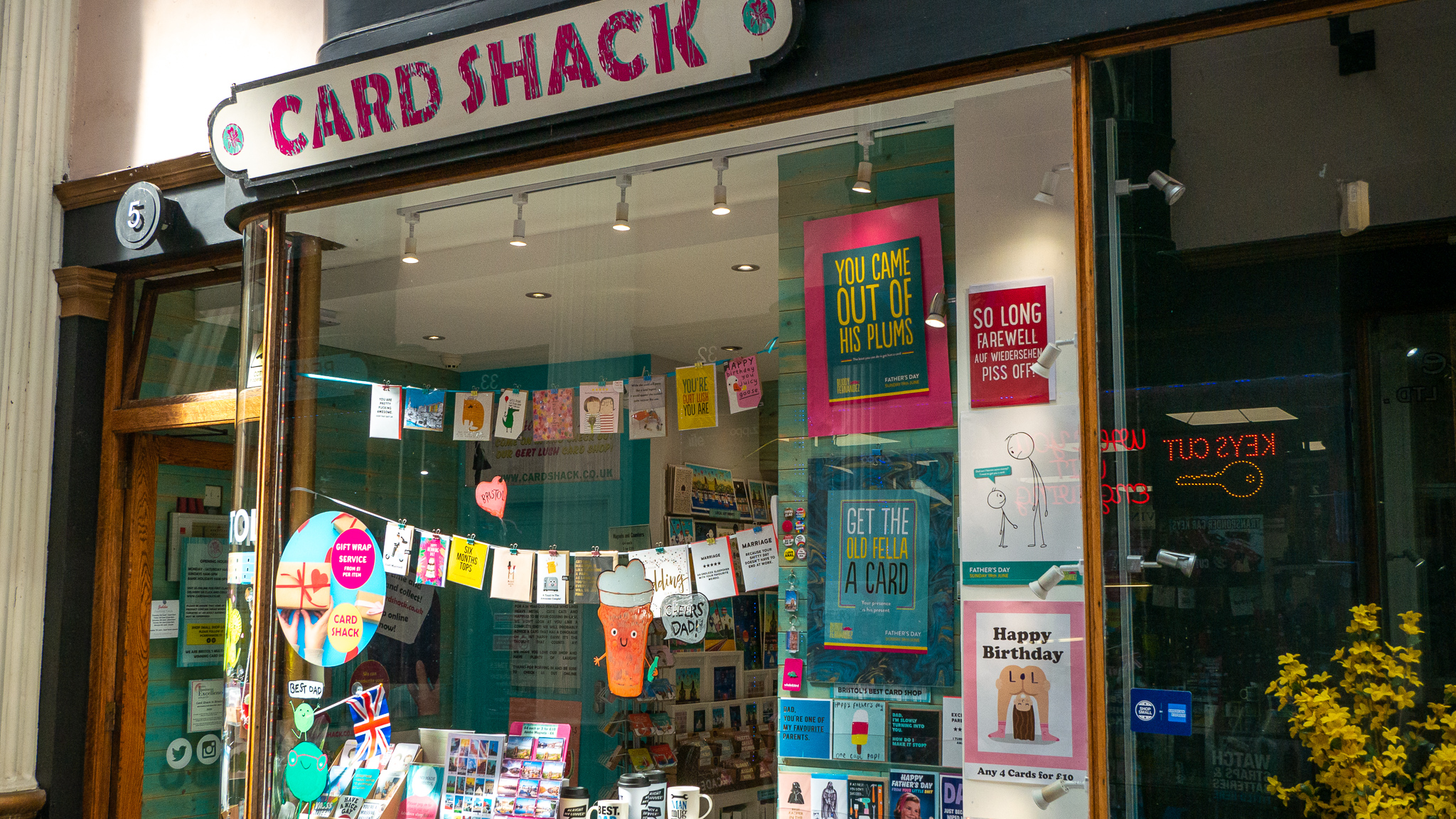 Card Shack - in their own words!
---
We are Bristol's multi-award winning greetings card shop, tucked away in the arcade located on Broad Mead. We stock a huge range of local and UK based artists that create our fun, rude and witty greeting cards for any special occasion.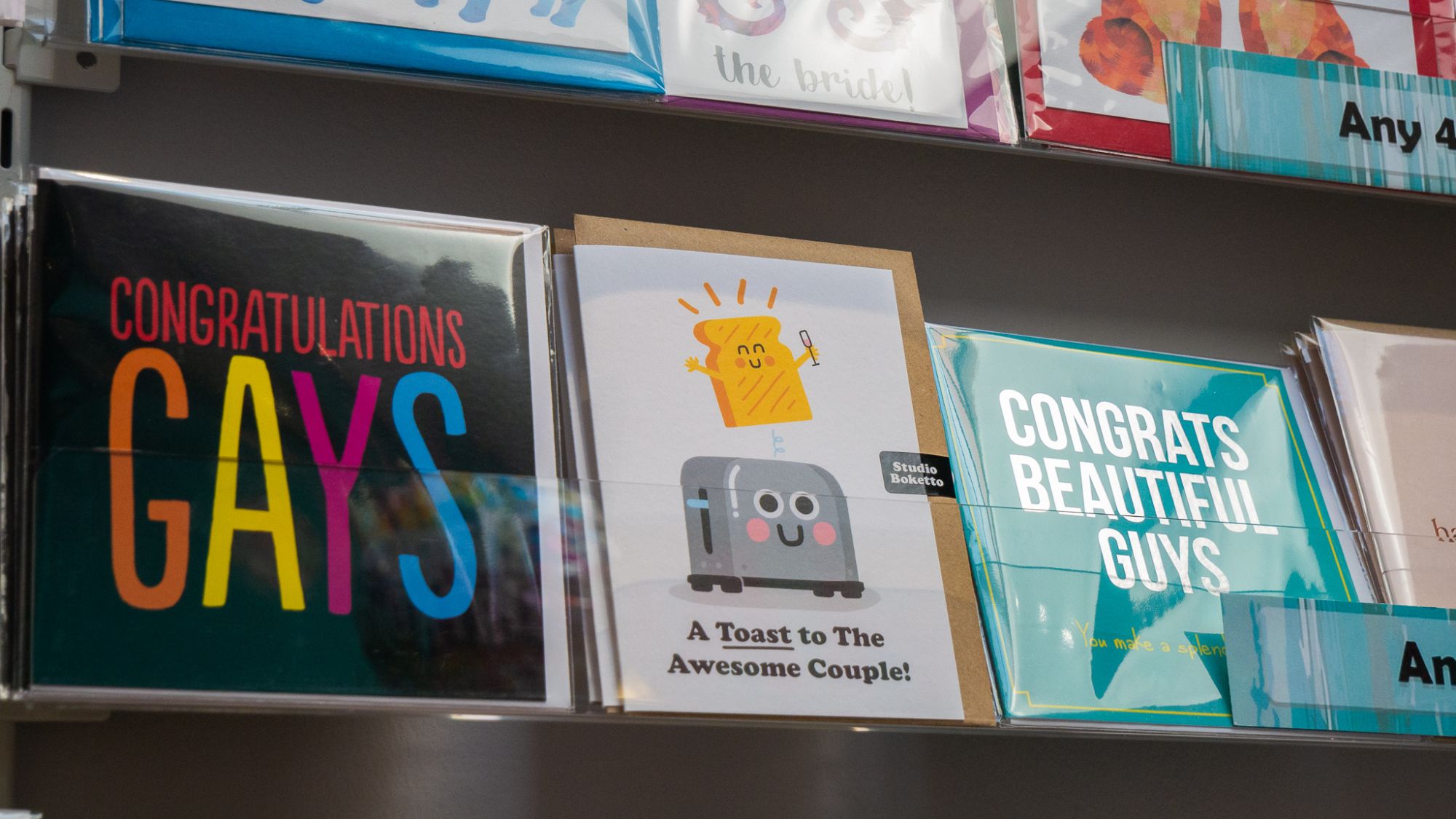 With a huge range of products from cards, gifts, balloons, posters, chocolate bars and more! We offer something unique at cardshack. We are a quirky, independent brand. We took the plunge back in November of 2018 and opened our very first shop. Bristol-born Shop owner Michelle, felt there was something missing in the market and knew Bristol needed a fun new shop.
Since opening in 2018, Card Shack has supported many local makers by stocking their designs and has a souvenir and gift range that you won't find anywhere else. It is a pleasure to be able to stock so many local makers and we would love to keep this up!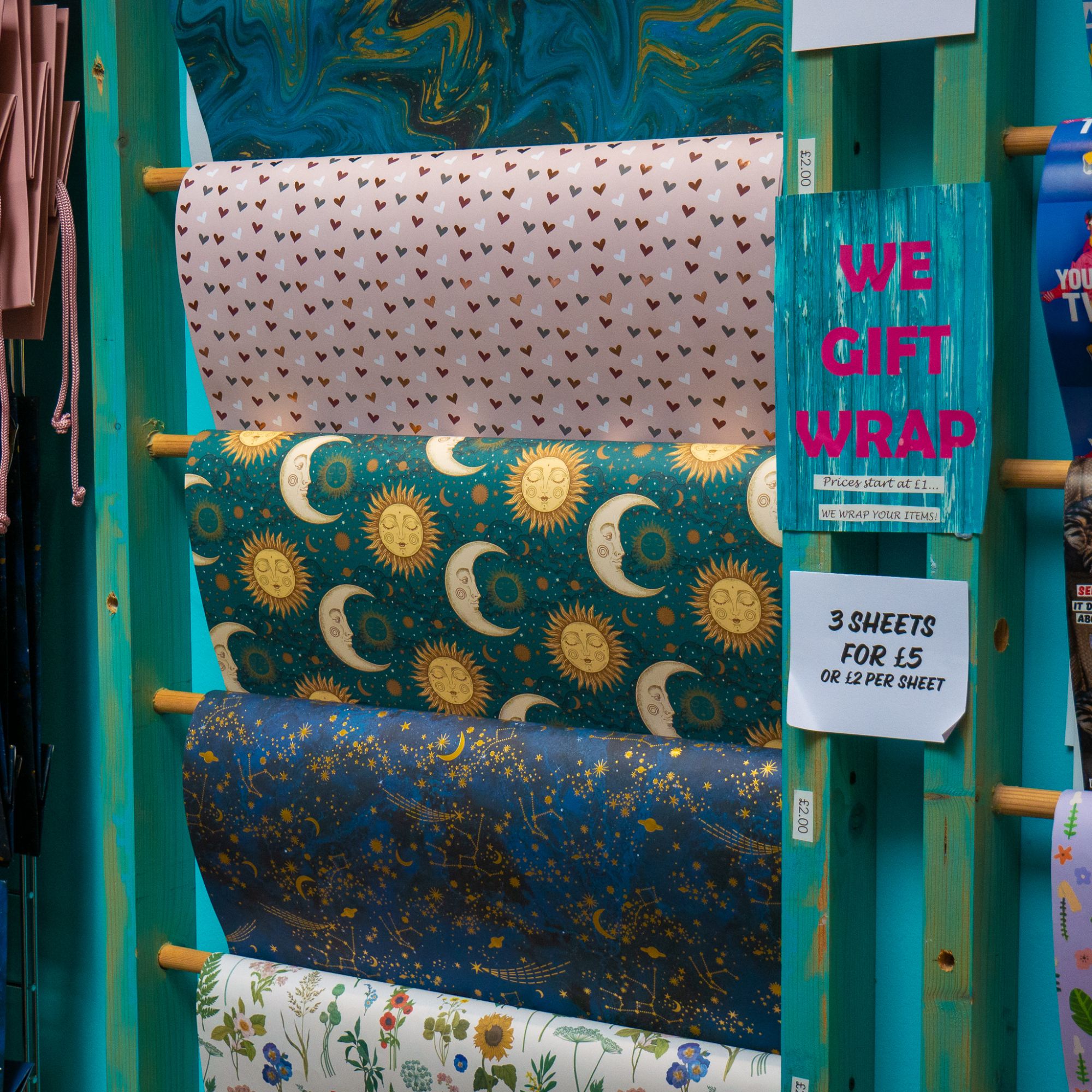 Since lockdown, we have built an exciting new website where you can order your cards online at www.cardshack.co.uk, you even get free delivery when you spend £15.
In store we provide a gift wrap service, a helium balloon service and sell freshly made bouquets of flowers at seasonal times of the year!
Since opening, we have been recognised as Bristol's best greeting card shop each year and we absolutely love our customers coming in and having a whale of a time!
Pop in store to view the range. We are open every day 10am-6pm. Or check us out online at www.cardshack.co.uk where we offer free UK first class delivery when you spend £15!
Please keep in mind that we are a "PG" rated store, as some of the items on display may not be suitable for children under the age of 13.
**If you have a student card or work in the NHS or emergency services or are a local trader make sure and let us know for your discount!
---
Back