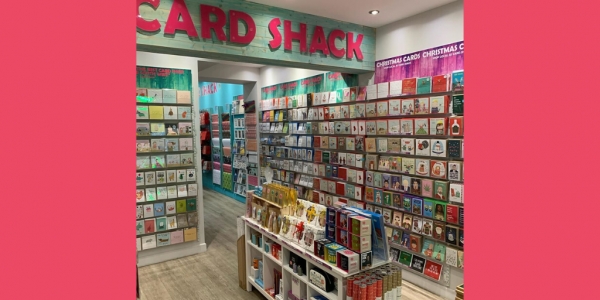 Card Shack launch new online store
---
At the moment, the award-winning retailer is offering 15% off all greeting cards.
The Arcade's independent greetings card shop, Card Shack, now has an online shop. They've got the full range of greetings cards alongside same day dispatch and some exciting discounts.
Did you know? Card Shack's brand-new online store arrives with news of their recent award.
Last week, Card Shack received an award for 'Best Greeting Card Shop in Bristol', awarded by Acquisition International's Business Excellence Awards.
Click here to visit Card Shack's new online shop, or visit: https://www.cardshack.co.uk/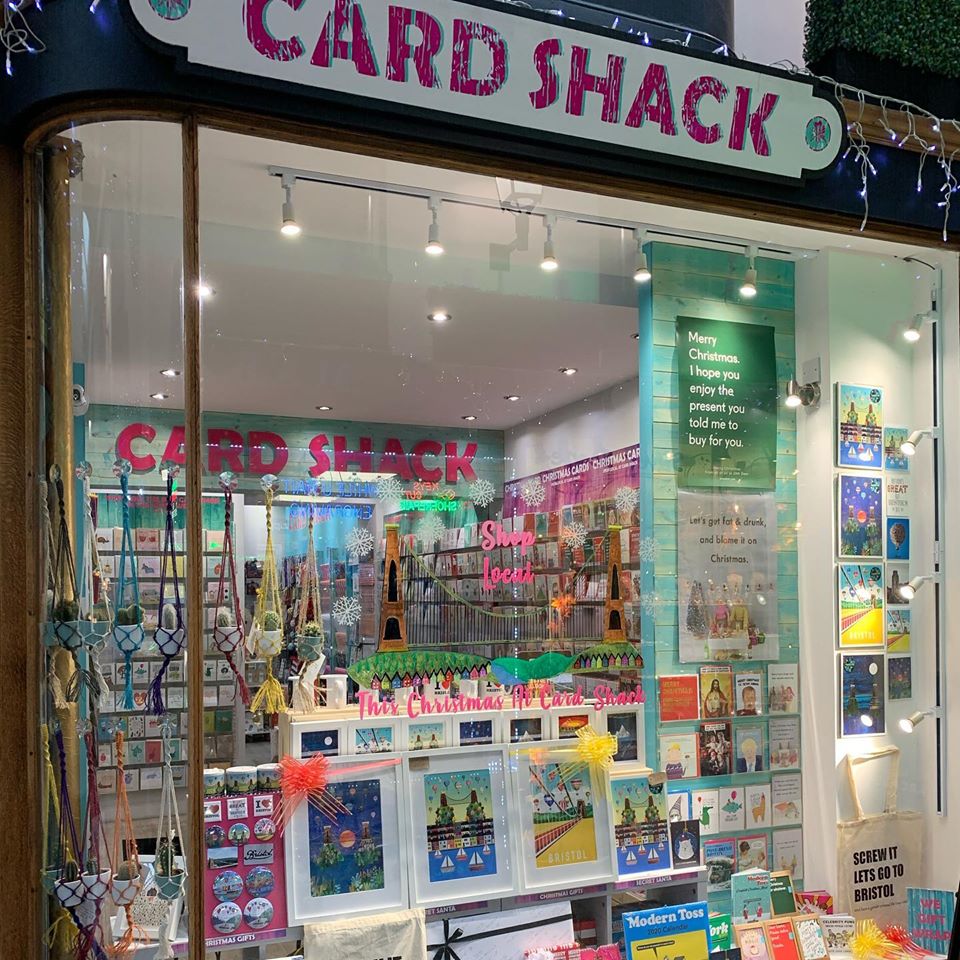 An independent business, Card Shack opened in the historic shopping quarter during November 2018.
However, due to the ongoing coronavirus pandemic, the Card Shack team were forced to (temporarily) close their doors.
But now they're back, with a brand-new online shop, next day delivery and discounts. So, what's on offer?
Right now, Card Shack is offering 15% off all greeting cards. The 15% discounts will remain throughout the shop's temporary closure.
The indie card shop is also ensuring you get your cards on time, with same day dispatch when you order before 14:00, Monday to Friday!
If you order before 10:00 on Saturday, you'll also receive same-day dispatching. And, if you spend over £20, you can qualify for free delivery.
They've got everything: blank cards, birthday cards, good luck cards – the lot. Even better, Card Shack stock a full range of Bristol-made cards, from the city's leading makers and creators.
So, if you've got something to celebrate, make sure you celebrate with Card Shack: let's support independent businesses and local artists during these uncertain times.
---
Back