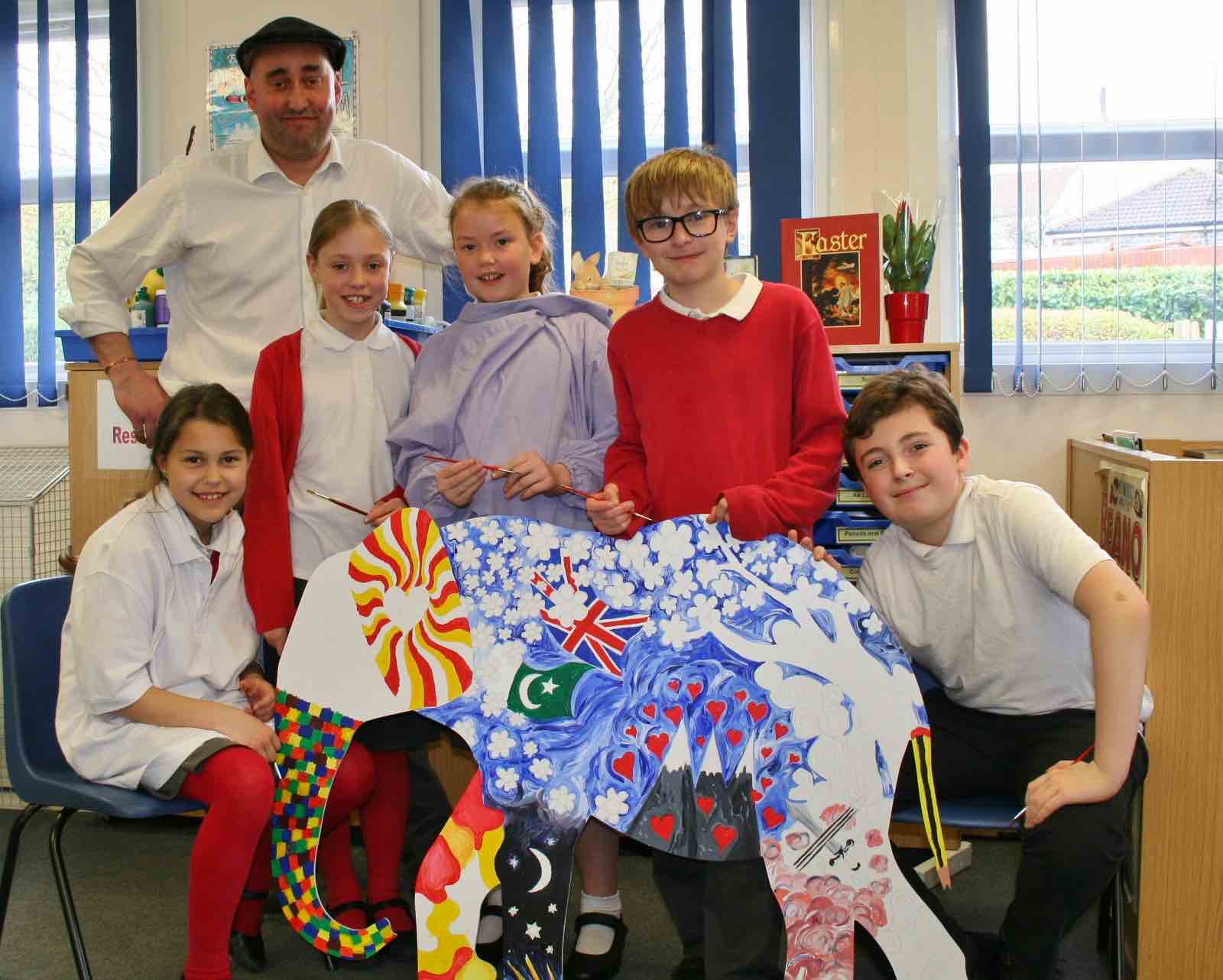 Elephants in Broadmead over Easter!
---
Can't find anything to do with the kids over the Easter holidays? Fear not! We have the answer in the form of some hidden elephants! Over 40 shops in Broadmead will be hosting beautifully decorated elephants in their stores. Can you find them all?
All the hefty elephants are currently getting their finishing touches applied by schools in Bristol and South Gloucestershire. The project is now in its sixth year and involves a different animal each year, although never as a big as a herd of elephants!
Trail organiser, Jenny Bourne of The Ark Project, said: "The Elephant Trail is a great way of keeping your children entertained during the school holidays. It starts on Saturday 8 April, and free trail maps can be collected from The New Room, John Wesley's Chapel on The Horsefair.
"The idea is to find each of the elephants and write their names in the grid on the back of the map. When all the elephants have been ticked off and named, children can take their completed map to The New Room and claim a chocolate reward."
The theme for this year's trail is 'Memorable Moments' because, after all, elephants never forget! Each elephant in the herd will be named after a well-known figure. We recommend seeing if you can go round and grab all the names in an afternoon for a fun game with the kids.
Last year's Zebra Trail attracted over 800 visitors to The New Room and Broadmead area. This year the chapel will play host to the entire collection for a further week at the end of the school holidays (24-30 April) to give people an opportunity to see all the wonderfully decorated animals displayed.
The New Room will also be offering other great activities throughout the Easter holidays, including inviting visitors – young and old alike - to draw a memorable moment to add to the 'Memory Wall'. A brand new education centre will be opening in July at The New Room
The Arc Project is part of The Bristol and South Gloucestershire Methodist Circuit that runs out of two converted VW vans and supports both local Methodist Churches and community events across Bristol and South Gloucestershire.
For a great family day out this Easter we cannot recommend heading down to Broadmead and The New Room and get on the hunt for some elephants!
Further information and updates on The Elephant Trail are available at the guys Facebook page. For more details on events at The New Room see newroombristol.org.uk.
---
Back