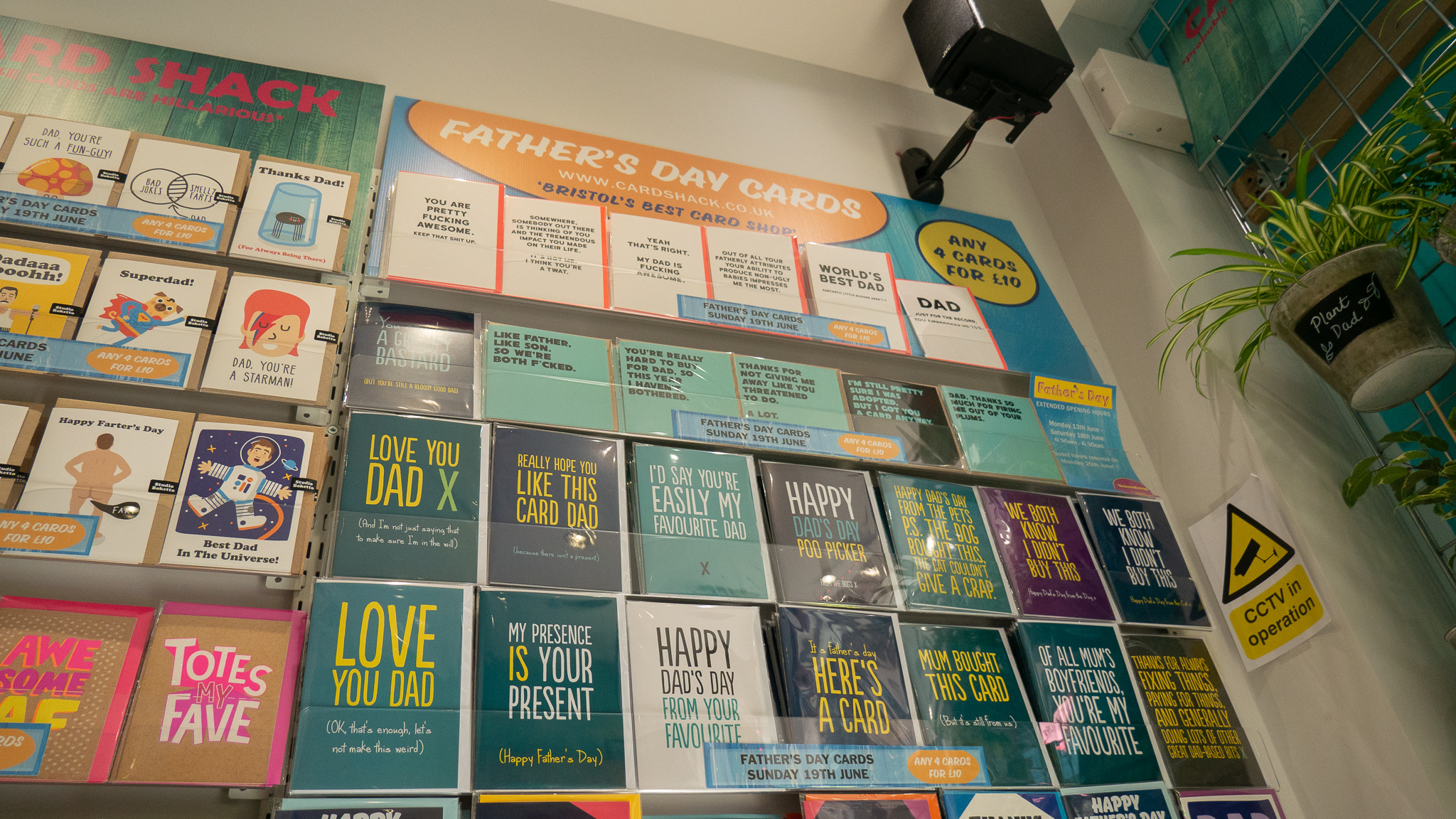 Father's Day at Card Shack!
---
Father's Day is coming up, and most of us have been giving cards to our Dads all our life. Which means it gets harder and harder every single year to find a card that's innovative, fun, creative, or can just adequately express you and your Dad's unique relationship. Well worry no more! This year, you can get your Dad that perfect message - and you cardly even need to try!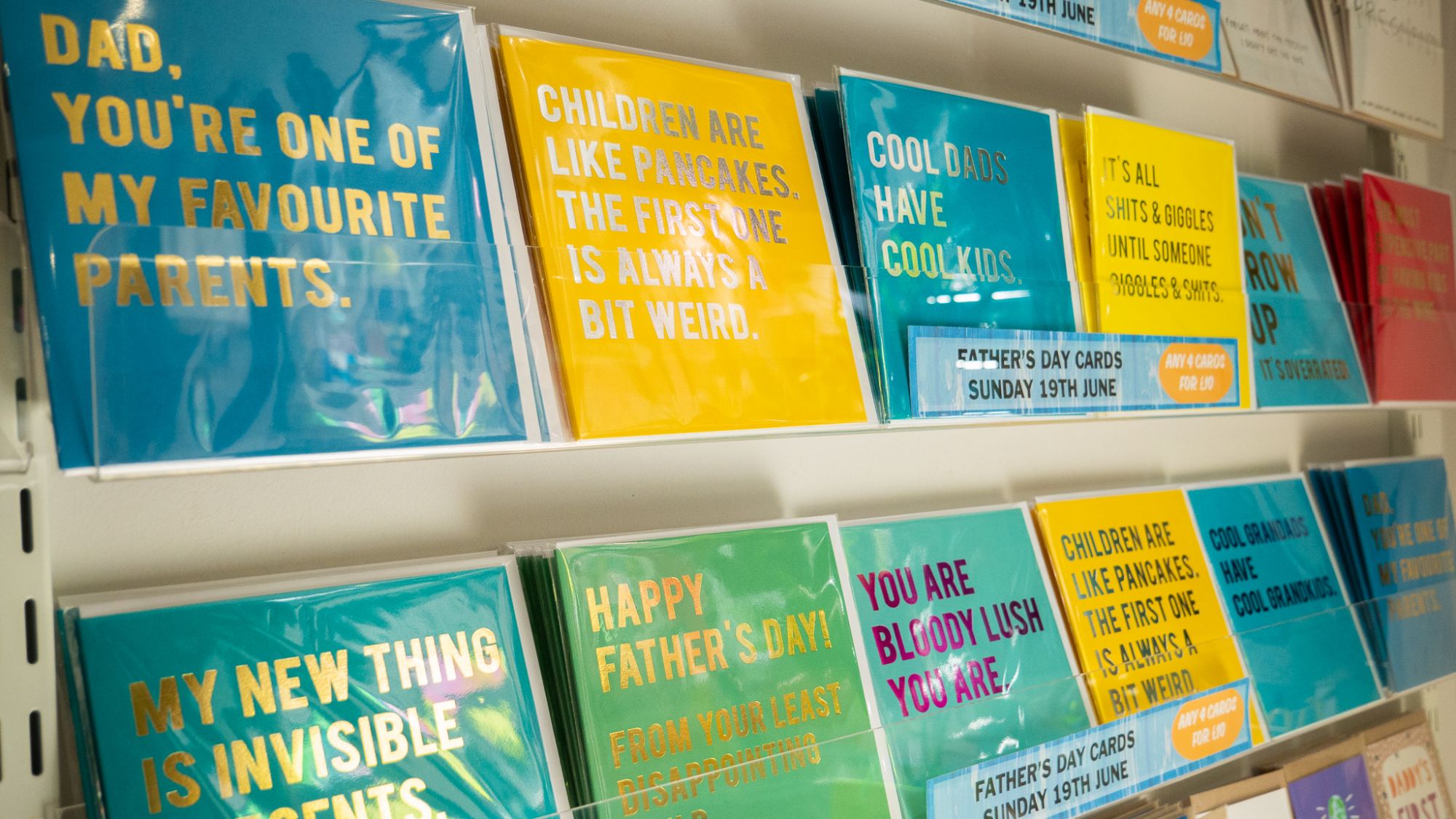 Card Shack, right in the centre of Broadmead at the Bristol Arcade, have just the (gree)ting for you! They have a whole range of Father's Day cards, from the funny, to the heartfelt & cute, all the way through to hyper-specific. Are you the second child and want to let your dad know that YOU know he loves you more? There's a card for that! Are you the other parent picking up a card for your kids, who were "too busy" to get one? There's a card for that too!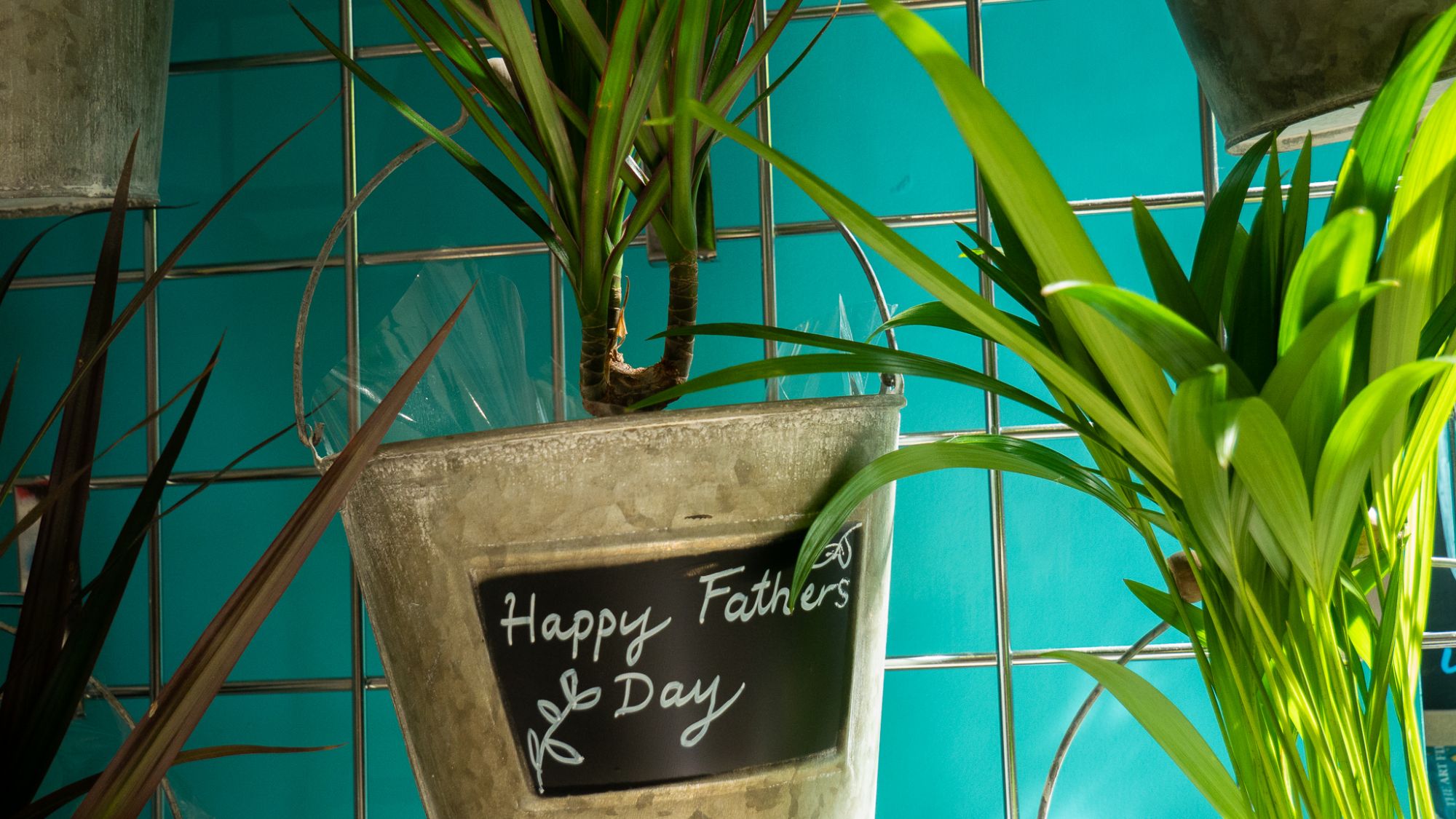 But there's more than just cards at Card Shack! If you're struggling to think of a Father's Day gift, Card Shack also offer plants in beautiful metal plant pots, with personalised slates built in! That way you can get a lasting, satisfying gift AND convey another message of your love (or feigned indifference, whichever it may be).
Your Dad put a lot of time, effort, love (and money) into raising you, so the least you can do is pick him up a card, and make it a good one. That doesn't need to be a hassle though! All you need to do is mosey into the centre of Bristol, and pop into the Bristol Arcade to pick up a perfect card for your dad. As a bonus, you can slip into Shakeaway for a "well done me" treat, or try a perfectly-crafted Italian coffee at Taste of Napoli to fuel your card-finding abilities. After all, you know what they say:
Work card! Play card!
Card Shack are open 10am-6pm Monday to Saturday, closing an hour early on Sunday. They're offering a promotion at the moment as well: 10% off for ALL their social media followers! So why not give them a follow, too: on Facebook, Twitter or Instagram!
---
Back