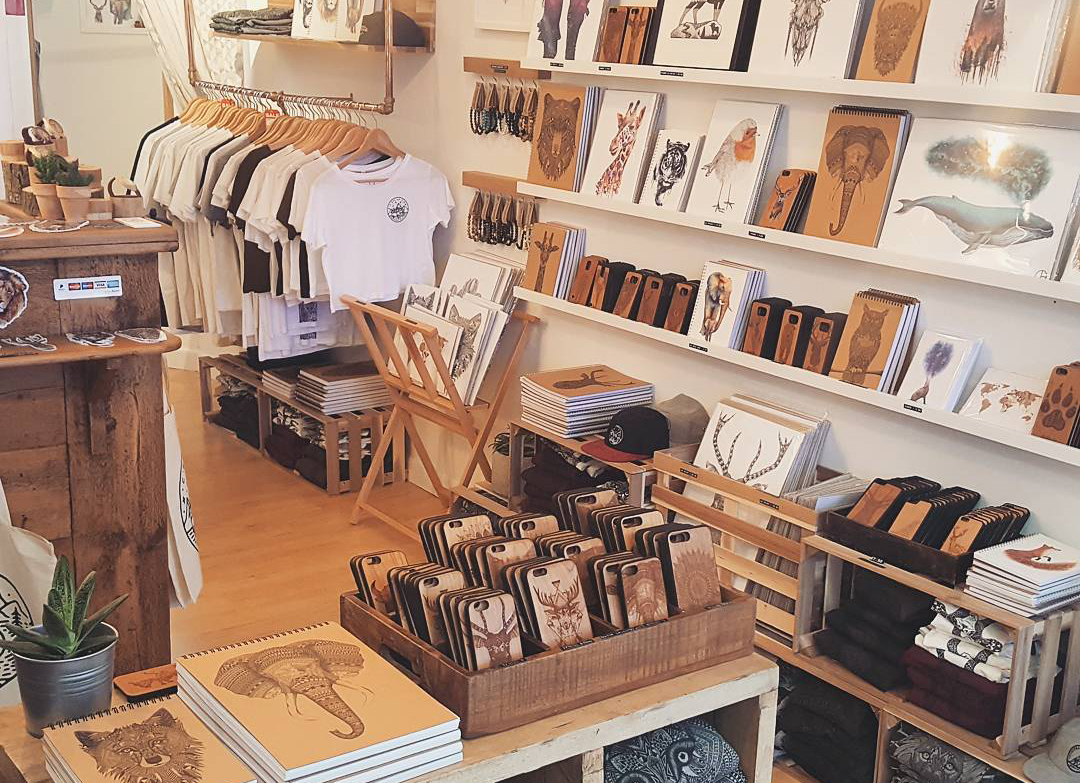 Great deals on Back to School gear at Illustrate
---
Find everything you need ahead of a return to school next month.
Back to School season is in full swing at independent art and fashion outlet Illustrate this month, with a range of products and offers available to ensure students are prepared with everything they need ahead of the new academic year.
Dedicated to local artists and big supporters of Bristol's creative community, Illustrate stock everything from art pieces to fashion, homeware, stationery and much more at their HQ in the heart of The Arcade shopping quarter.
With a return to school or university on the horizon for thousands of students of all ages across the UK, Illustrate are on hand to supply them with everything they need to hit the ground running.
As part of their Back to School season, Illustrate are offering a free A5 notebook with every online order that includes an Illustrate bag, from now until 31 August.
The notebook included in the offer will be chosen at random, unless a specific design is requested in the 'Notes' section at checkout. Shop Illustrate bags and browse their full range here.
What's more, Illustrate are currently offering free UK postage on online orders over £10 - simply use the code FREEPOSTUK to add your discount.
Proud supporters of emerging local artists, Illustrate strive to maintain a responsible platform to transform art into fashion.
With a focus on sustainability and responsible business practices, the store showcases an ever-changing lineup of artists and houses everything from complex, detailed designs to simple geometrics and unique handmade products.
Whether you're after some new clothes to go back to school with, you're in need of a new rucksack or you're looking to make the switch away from plastic water bottles ahead of a new school year, Illustrate have got you covered.
Visit their website or see them in-store at The Arcade to browse their full range to ensure you or your kids are well-prepared for an imminent return to school.
---
Back