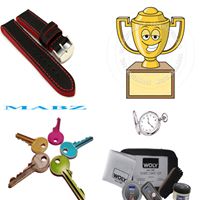 Incredible Discounts at Mabz
---
Mabz, at The Arcade in Bristol, is offering up an amazing deal on his unique and skilful services. Simply go to his store and mention The Arcade website for 10% off! The award winning shop is known for its incredible customer service and now they are also known for even cheaper prices.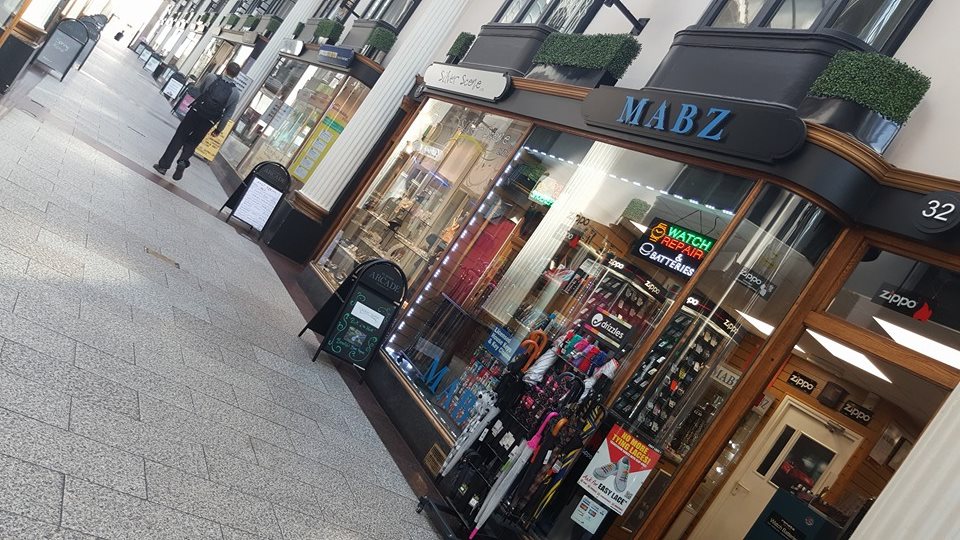 Whatever it is you need, Mabz can help you out. Having already been praised this year for his outstanding customer service record, we now focus our attention on the discounted prices Mabz has on offer. With a plethora of skills at his disposal, pop in and see Mabz for everything from expert key cutting to engravings, Mabz is your, and he won't be beaten on price.
Mabz' incredible work ethic means his store is open from 8:30 am to 6 pm every day and you will ALWAYS get service with a smile! With a touch of humour and a huge dose of endless positivity, Mabz can pretty much do anything you ask of him – whether it be key cutting, watch repairs and adjustments, fitting batteries, shoe repairs or engraving: Mabz will always do a brilliant job.
Zippos and gifts are also available in his shop, and his social media accounts are always worth a look if you want some positive inspiration to start your day! Check out some of latest thought-provoking tweets.
"Gd morning everyone, If u don't leave your past in the past, It will destroy your future. Live for what today has 2 offer .#Bristol"
"Gd morning everyone, U may not end up where u thought u were going, But u will always end up where u were meant 2 b... .#Bristol @AMSDRA1NS"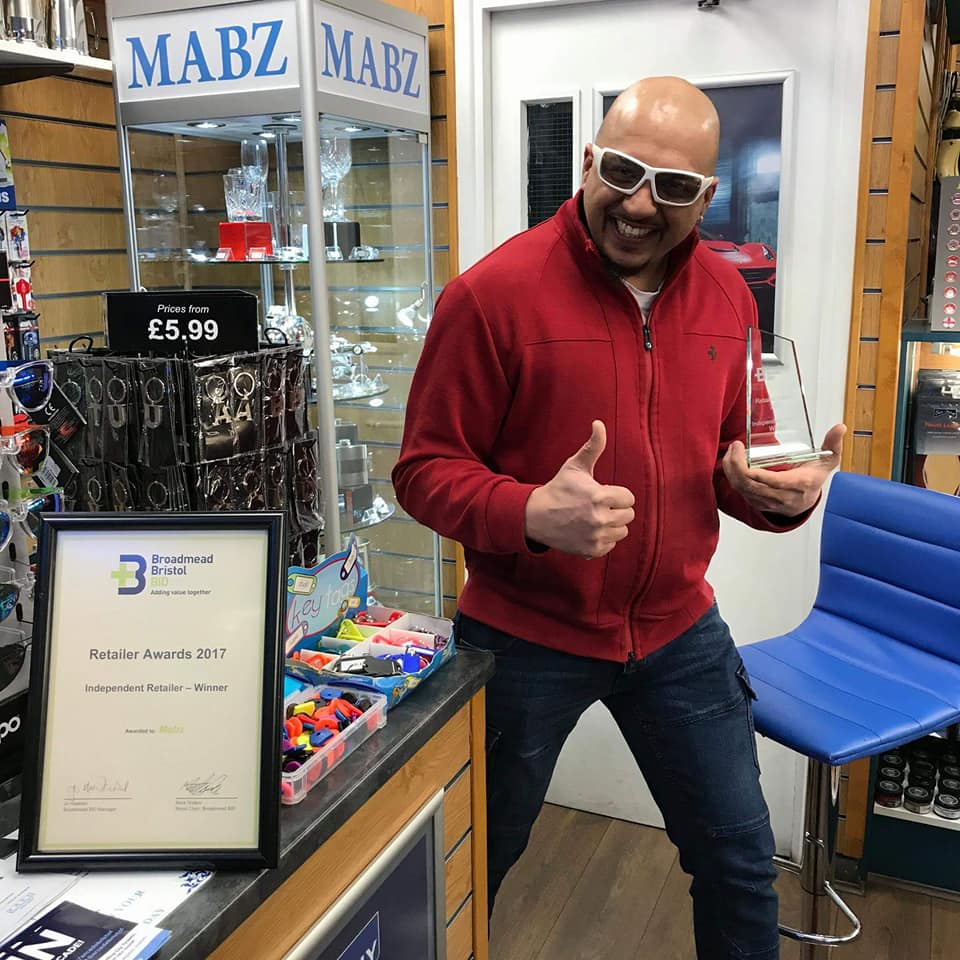 What a positive way to start your day. You can see all this positivity ooze out of Mabz when you walk into his store, and with awesome discounts, how could you stay away?
For any more information on Mabz check out his Facebook or Twitter pages.
---
Back