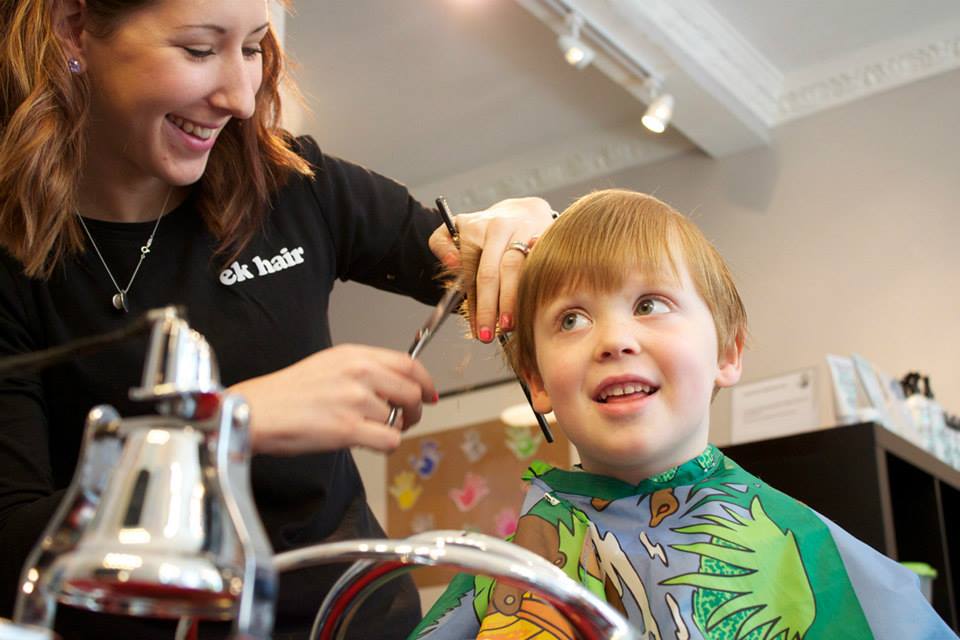 Interview with EK Hair
---
EK Hair is one of our most unique businesses, as the only children's hairdresser in central Bristol. They have served the city's children and their parents for just over three years, making the difficult task of kids haircuts look easy. Here is your chance to find out a little more about this awesome business!
1. How long have you been at The Arcade?
3 years and 5 months
2. How did you come up with the idea for your salon?
I actually ran a similar salon for someone which was also apart of a toy shop, they closed the business and moved abroad so i decided to set up on my own, i re branded the business and made it my own.
3. You have some rather unique looking chairs in your ground floor room, tell us about those?
They were originally pedal cars and they have been specially made for us to use as hairdressing chairs
4. What services do you provide?
Everything from a trim to wedding hair to colours for mums, we have an adult salon upstairs so we can cater for the whole family
5. What is your favourite thing about your shop?
We have lots of fun and interesting conversations with the little ones, i love that they feel comfortable at the salon and they think having a haircut is a treat.
6. Do you offer any discounts?
We have a loyalty scheme where the 6th haircut is half price with us.
7. Can you tell us why you are the best shop of your kind in Bristol?
Because we cater especially for the kids, we make it a fun experience and have lots of patience with them. We are proud to say that we do great haircuts too. Theres no other salon that can offer what we do!
8.Tell us a bit about yourself and what you think of Bristol.
I've lived in Bristol all my life and i really love the city, its a great place to live and work. There are so many beautiful places in Bristol, my favourite season is Autumn when all the trees around look amazing.
9. What is your favourite shop in the Arcade (not allowed to say your own!) and why?
The sweet shop! Times Past Sweets is by far my favourite shop, not only do they have lots of yummy sweets to choose from but they are so friendly and welcoming. They also sell Tarrs ice-cream in the summer! my fave!
10. Sum up your salon in one sentence.
We are the experts in children's hairdressing!
If this interview caught your eye, check out EK Hair, one of the first shops on your right coming in from the Horsefair entrance.
Or give them a call on 0117 927 3213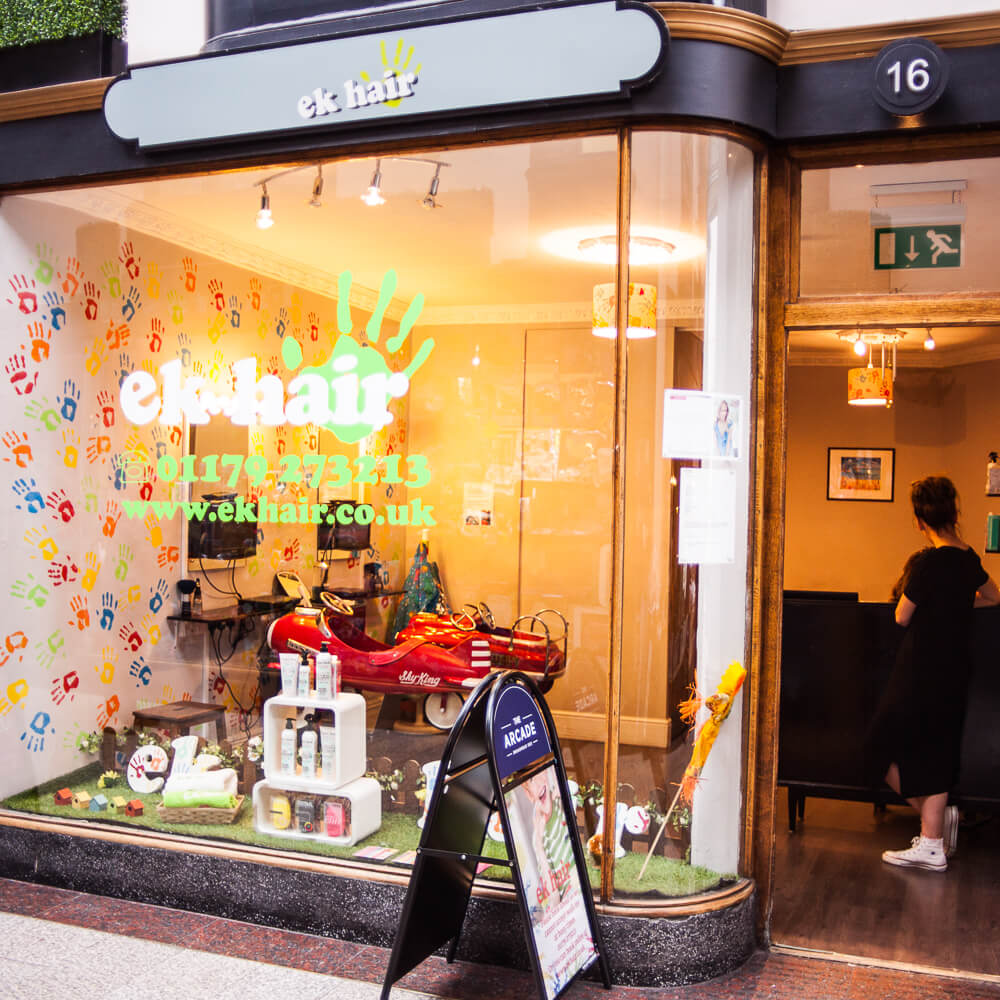 ---
Back