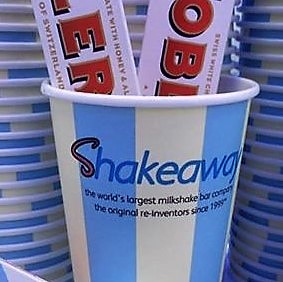 More Summer Shakes at Shakeaway
---
Shakeaway is Bristol's premier milkshake parlour, and they have some of the best options in the city when it comes to cooling down this summer. A mixture of fresh fruit, classical and unique flavours make this your first stop during the hot summer days!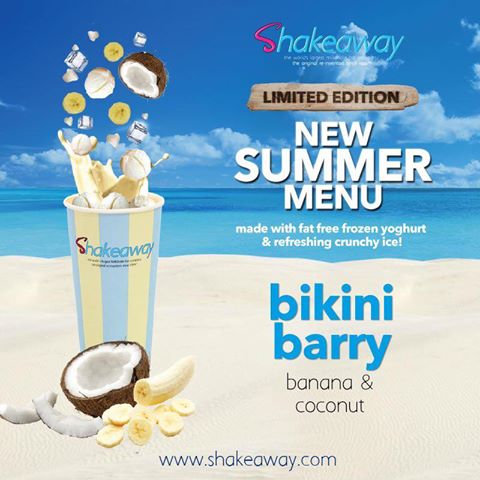 Introducing bikini barry; 1 of their incredible 12 Summer menu shakes, made with banana, coconut, crunchy ice & 100% fat free frozen yoghurt. You can have any limited-edition Summer menu shake made with ice cream instead, just ask the shakette!
Summer sally is the classic combination of strawberries & whipped cream; paired with 100% fat free frozen yoghurt & crunchy ice, creating a truly refreshing taste of Summer.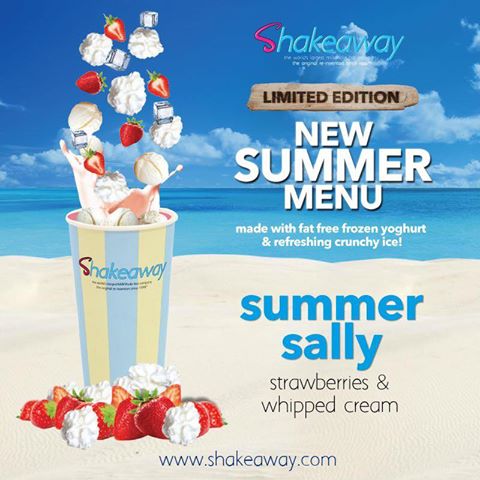 Now with over 180 flavours and millions of possible combinations, every Milkshake is made to order for fascinated ShakeAway Fans to watch.

Pick from Ferrero Rocher & Daim Bar, real fruits such as Banana and Passion Fruit, Posh Shakes such as Lindt truffles and English cream tea, The Millionaire made with real 23 carat edible gold, and our fizzy Pop Shakes made with real Coca-Cola, Red Bull and more. They also have a long list of 'Named Shakes' which are tried-and-tested combos ready for you to enjoy! You can now even try one of their, white toblerone shake! This is the stuff summer holiday dreams are made of!
Their limited-edition Summer menu shake deckchair donna is pure chocolate indulgence; a blend of aero mint & oreo cookies with a free topping of your choice. This has become a favourite in The Arcade and with the shoppers of Broadmead so grab it quick!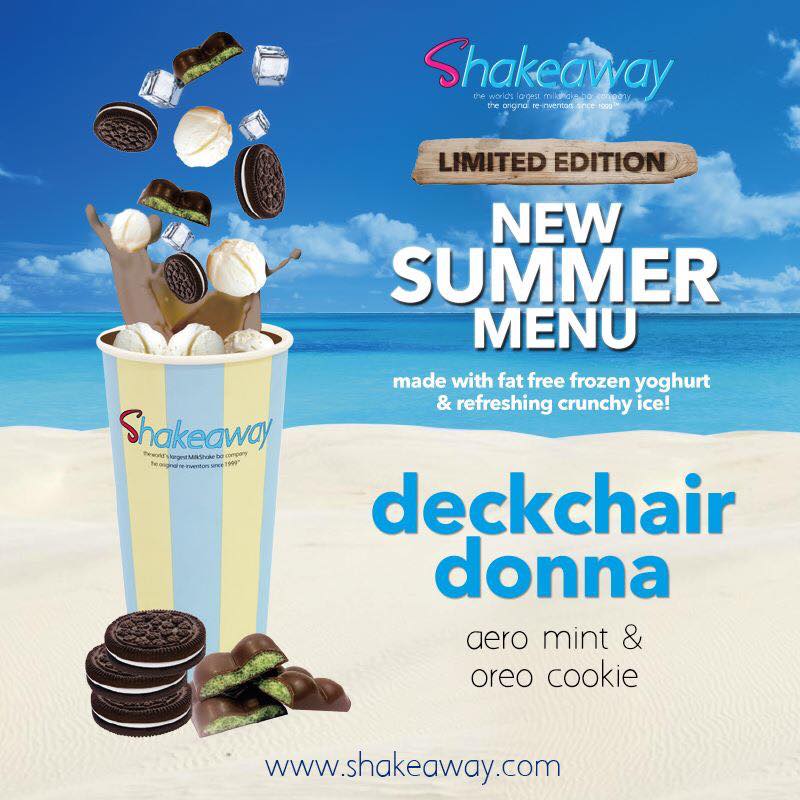 For more information on ShakeAway in Bristol, you can message them on their Facebook page, or keep up to date on Twitter.
---
Back