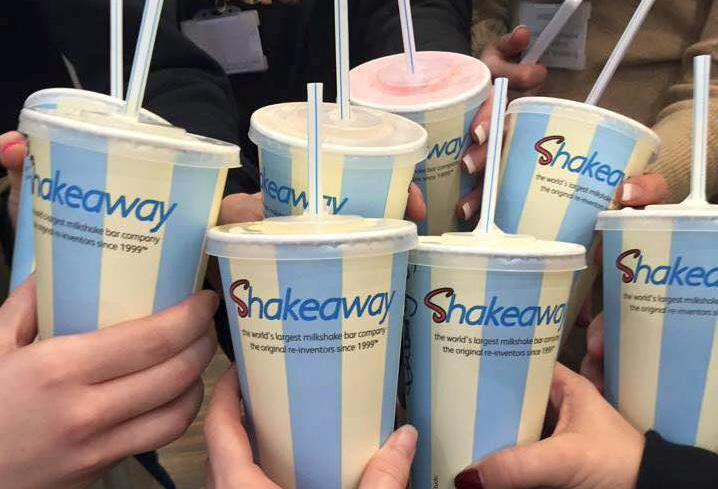 Shakeaway reopen with limited edition summer menu
---
Shakeaway are officially back open for business in The Arcade shopping quarter, and what better way to celebrate than with the launch of an all-new, limited edition summer milkshake menu?
From fresh fruit flavours to decadent chocolate combinations and a healthy option or two, Shakeaway have certainly got you covered this summer when you're in need of a treat to break up a long shopping trip.
Choose from a banana and coconut Bikini Barry, fresh strawberry and cream Summer Sally, Aero mint and Oreo Deckchair Donna or nine other concoctions, all added to the extensive Shakeaway menu for the summer months.
Each and every milkshake on the limited edition menu is made with fresh ingredients, refreshing crunchy ice and 100% fat-free frozen yoghurt. They can also be made with ice cream on request.
The new additions are the latest in a long line of innovative creations from Shakeaway, passionate and creative purveyors of the UK's best milkshakes since 1999.
Whatever sweet treat you're in the mood for you're sure to find something to hit the spot, with over 180 flavours to choose from and millions of potential combinations.
Following the closure of The Arcade due to the COVID-19 outbreak, the historic shopping centre reopened on Monday 15 June with strict social distancing guidelines in place for all shops and vendors.
For more information on their new summer menu, or to follow news and updates in the coming weeks, head to Shakeaway's Facebook page.
---
Back