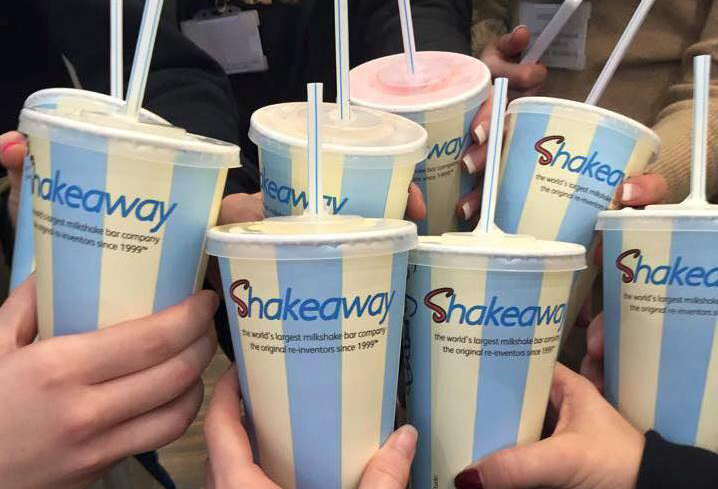 Shakeaway unveil new limited-edition festive menu
---
Don't miss the chance to sample Shakeaway's brand-new selection.
The festive season is well and truly upon us, and what better way to celebrate the buildup to Christmas than with an all-new, limited-edition milkshake menu?
Never ones to miss an opportunity to mix things up, the team at Shakeaway have officially released their Christmas Menu, a delicious range of indulgent creations to provide the perfect accompaniment to the colder weather.
From warming malty hits to rich chocolate and a healthy option or two, Shakeaway have certainly got you covered during the leadup this month, providing the perfect break during that long Christmas shopping trip.

Roll back the years with a Rockin' Robin, treat yourself to a decadent selection box-inspired Tinsel Tara, or dive headfirst into the Christmas season with a Snowman Sam, made with custard, fresh whipped cream and fresh mince pies.
Each and every milkshake on the limited edition menu is made with fresh ingredients, refreshing crunchy ice and 100% fat-free frozen yoghurt. They can also be made with ice cream on request.
You can even get your Christmas milkshakes served hot, the ideal antidote to chilly December weather.
The new additions are the latest in a long line of innovative concoctions from Shakeaway, passionate and creative purveyors of the UK's best milkshakes since 1999.
Located in The Arcade shopping quarter, Shakeaway's Bristol branch have been serving up delicious milkshake creations to adoring locals since their opening in 2016.
Whatever sweet treat you're in the mood for you're sure to find something to hit the spot at Shakeaway, with over 180 flavours to choose from and millions of potential combinations.
For more information on their new Christmas menu, or to follow news and updates in the coming weeks, head to Shakeaway's Facebook page.
---
Back