Shop Spotlight: Dolly What Not
---
Dolly What Not is one of the Arcade's most unique and colourful shops, sporting two floors of hand selected goods and an ever-changing stock of handmade pieces.
Sarah and her partner Mike set up the business with the pair's combined retail and crafting experience. Sarah hand-makes many of the items available to purchase inside the shop, and always seems to be planning some new craft project. Her handmade items are beautiful and professional-looking, with an edge of creative charm, and their stock never stays the same for very long! The shop itself is an emporium of gorgeous patterns, textures, homewares, and clothing. Now that the spring has begun, the shop is full of bright colours and flowered patterns, perfect for accessorising your home and style for the new season.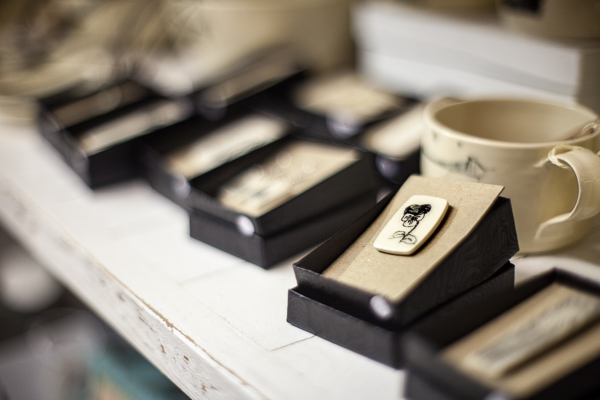 Supporting local businesses is important to Sarah and Mike, who exhibit a range of goods in their shop that have come from all over Bristol. Currently their shop holds some rich-smelling Bristol bluebell candles from Scarlett and Nell, and some creamy goats milk soaps available in a wide range of smells. The vintage clothes are also hand-sourced and chosen for the shop, so with the amount of effort and the brilliant concepts they put into their shop, it's no wonder they were a finalist in the Bristol Bid Retailer Awards this year!
If you are ever wandering around Bristol looking for a gift, again: Dolly What Not is the place to go. Whether you need mugs, hair accessories, jewellery, bags, makeup cases, clothes, or cushions – there will be something for everyone hidden among the shelves. Currently they are stocking a selection of Father's Day mugs and some beautiful tropical themed make-up cases which are perfect for summer birthdays. Their prices are also affordable and sales are a regular occurrence, making this one of the best and brightest of the Arcade's family!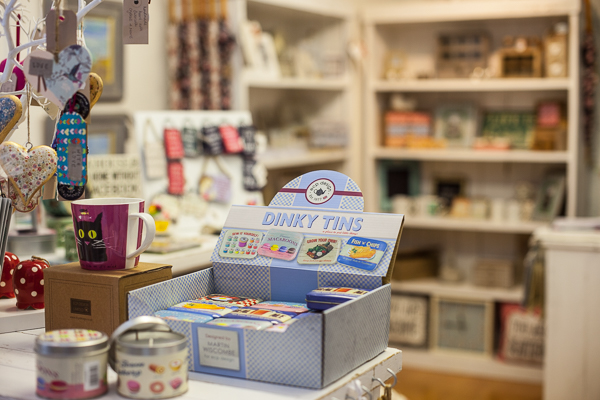 Dolly What Not also have an online shop, where you can browse the items they have in-store. Their incredible work ethic and commitment to hand-made items means that many items can be customised just for you, you just have to ask!
Since 2015, Dolly What Not has been an important addition to The Arcade, so pop in and have a look at their incredible selection of hand-made, heart-warming goods.
---
Back