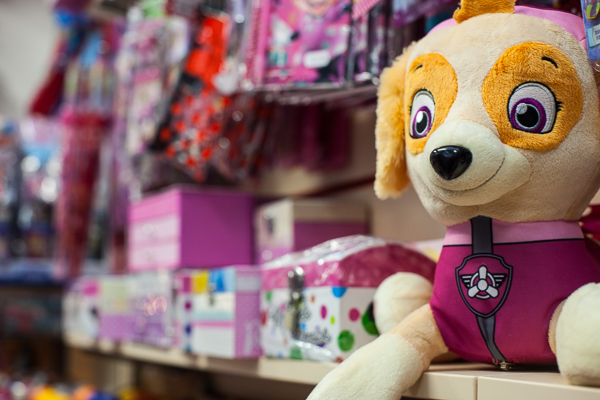 Shop Spotlight: Fantasia
---
Fantasia is one of the relatively newer shops in The Arcade, and is a real gem in our crown. Anyone looking for children's gifts or accessories should look no further, as this shop is a real treasure trove of branded children's items. Although Bristol does have an abundance of toy shops, we believe our is by far the best, a local business with a lot to offer, and staff who will go above and beyond to give you a great shopping experience.
Inside, you will find floor to ceiling shelves, packed with bright and brilliant games, toys, and items for children of all ages, and it will take mere seconds for them to spot one of their favourite characters. From all the Disney princesses and Marvel heroes, to Peppa Pig and Paw Patrol, there is a huge selection of colourful characters to choose from. Fantasia stocks plushies, school bags, pencil cases, beach towels, jewellery, sunglasses, craft kits, and much more, so any birthday gift is a doddle!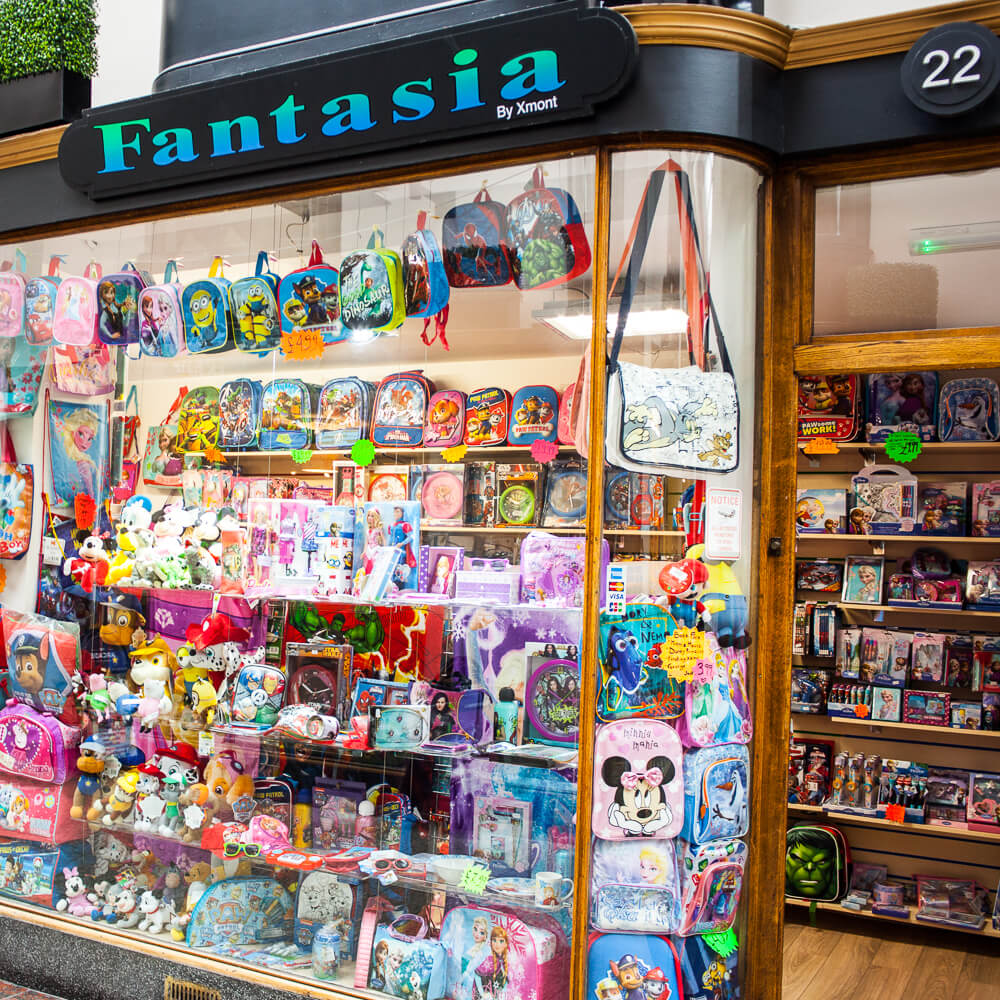 You can even create the perfect themed gift or birthday party accompaniment at Fantasia, as the shelves are clearly arranged and different characters can be chosen and combined. If your child likes Minions or Frozen, for example, you will be able to team up tens of different items revolving around these two themes in mere minutes.
Their stock is constantly rotating, making way for some of the newest and most popular franchises to make their way onto the shelves. The new Teenage Mutant Ninja Turtles and Star Wars films have seen an influx in their brands of lunchboxes, school bags, and stationary – just waiting to be used on the first day of term! Spiderman, Batman, and all his superhero chums also reside within the walls on various different items – including a rather brilliant Avengers holdall which is perfect for holidays and will make your little ones feel awesome. There are also sweet gifts and party favours to be found inside like Frozen sunglasses and a Paw Patrol tea set!
If your child is interested in creative pursuits, Fantasia stocks a range of craft kits, from briefcases full of themed pens to colour-by-numbers and Make Your Own kits that will keep them entertained for hours. There are also dress up sets, tea sets and even trikes inside!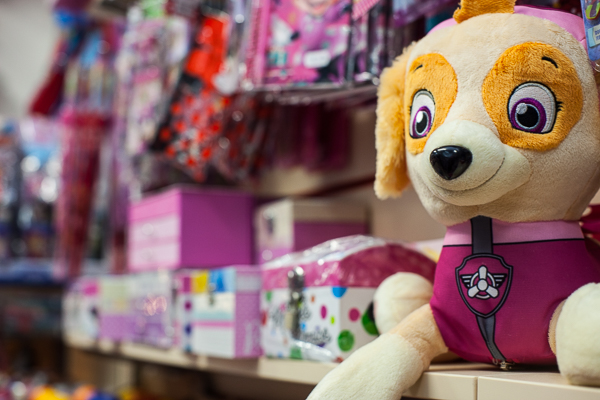 Here are some of the things Bristol folk have to say about Fantasia:
"Fantastic shop- has lots of products of the latest crazes and items to suit all budgets. My 4 year old was in her element when browsing- the staff were fantastic with her on both occasions we've visited. Will definitely be back to stock up on birthday presents"
"Brilliant shop and staff really welcoming can't do enough for you if they don't have it for you they'll do whatever possible to get it in for you, can't fault them at all, reasonable prices as well"
Fantasia is open Monday – Saturday from 9:30am – 5:30pm… pop in whenever you like but bring your children at your peril – they may want everything in sight!
---
Back