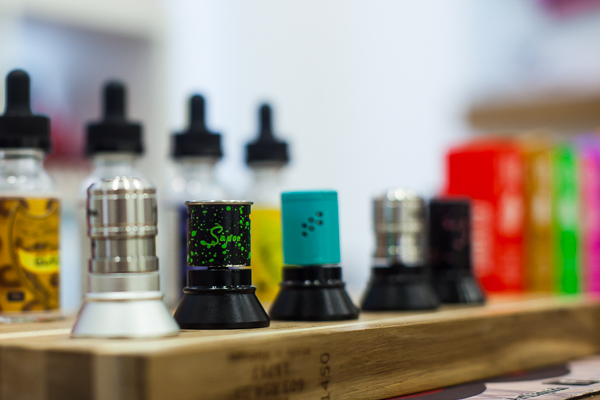 Shop Spotlight: Flavour Vapour
---
Bristol is lucky enough to host three Flavour Vapour shops, and the Arcade houses Central Bristol's one. This is fast becoming one of our most popular shops, and the gorgeous smells that waft outside serve to brighten everyone's day a little!
In recent times many people have been making the switch from cigarettes to vaping in the hope of a healthier body. We all know the dangers of smoking, but recent studies have shown that vaping releases less toxins, and can even stop you craving nicotine if used in the right way. The experts at Flavour Vapour will be happy to assist you with whatever goal you have in mind, whether it's just a little jump to being a bit healthier, or giving up smoking nicotine cigarettes altogether.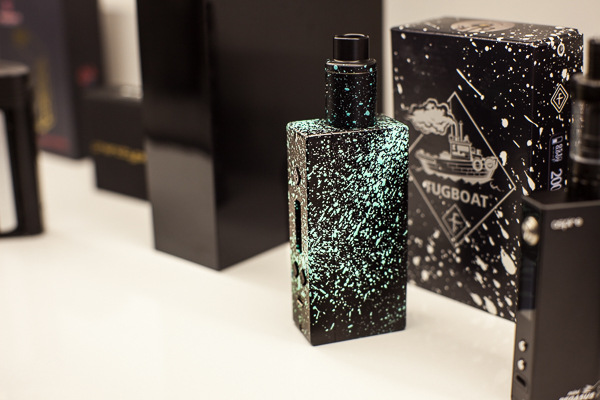 Founded by a small group of vaping enthusiasts at the cusp of the trend in 2012, the shop has developed one key goal: to demystify the myriad of products available and hand-select the best and most reliable brands for the discerning customer. If, like many, you gaze at the sea of choices and are unsure what you need, how to start, or which product best suits your needs, Flavour Vapour is the place to go. The staff are positioned behind a bar at the back of the shop, serving up tasters of flavours along with sound advice and guidance for free.
All the products in-store are vigorously tested to make sure they are of the highest quality – nothing those working there wouldn't use! They will not be bought by unreliable or badly made products, and can help to guide you toward the vaping method for you.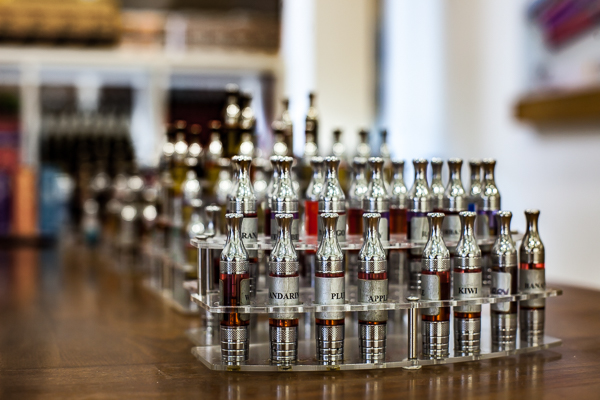 The store always smells incredible, and is home to a ridiculous amount of flavours, available to try and buy on a drop-in basis. They stock brands like Dinner Lady, Sigelei, and Lost Art, with literally any flavour you can imagine – ranging from tart citruses to warm spices. The friendly staff will always direct you to the best product for you, and can usually recommend something based on your ideas. They will also price match all Bristol shops on the prices of their premium e-liquids and genuine hardware, so you are sure to get a good deal and no funny business. The staff are also all genuine vaping enthusiasts, and can speak from personal experience, having attended various events up and down the country celebrating this movement.
Here are some things that Bristol customers had to say about Flavour Vapour:
"These guys seem to know their stuff, (I only say seem to as I haven't got a clue, yet). Bought a few bits from them now and they've given honest appraisals of the pros and cons of the hardware I bought. I'm stoked with the vape I bought and it's kept me off the raggies! I highly recommend them, they're a 100% better option than the other vape shop round the corner in Broadmead."
"Went into your store in Broadmead. I went in wanting a good mod. Ashlee was the gentlemen who served me. Fantastic customer service, able to answer any questions I enquired about. He choose me a mod and smoke tank. And he let me try many e-liquids as I was being fussy and not once did I feel like I was being rushed or anything. Absolute top shop and absolute top bloke. I will be back!"
"Went in not quite knowing what I was after. They spent the best part of an hour with me and I walked out smiling! Great service and extremely knowledgeable staff!"
Pop in Monday to Saturday between 10am and 6:30pm, and on Sunday between 11am and 5pm, for some expert advice, and some truly conscientious customer service!
---
Back