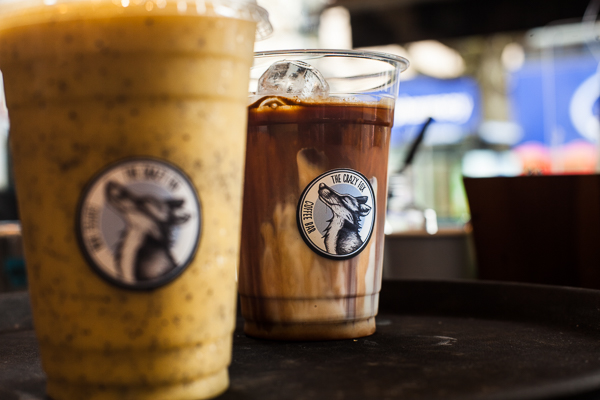 Shop Spotlight: The Crazy Fox
---
Anyone in need of a coffee? The Crazy Fox is an espresso bar right in the heart of Broadmead, serving all manner of delicious food and drinks to hungry and thirsty shoppers throughout the week. Much more than a mere café, The Crazy Fox is also an art exhibition and shop! The creative vibe makes it perfect for informal meetings, brainstorming, or recovering from your studies.
Serving up the freshest and best (no we are not biased!) coffee in Bristol, The Crazy Fox also has a wide range of delicious teas, hot chocolates, and chilled drinks. Their milkshakes and smoothies will make any day feel like summer, and their matcha products are a go-to for anyone looking to kick-start their brain power on a sleepy mid-morning coffee break. Alongside the delicious juices and hot drinks, they also serve cider, beer, and wine – making it the perfect place to drop off after a long day at work. As a side note- their 'coffee art' is always beautiful!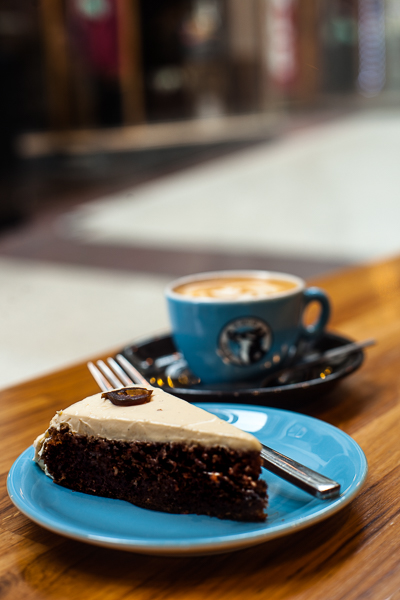 The Crazy Fox also make some hunger-busting sandwiches, wraps, and salads around lunchtime, catering for all manner of dietary requirements. They also offer flatbreads and quiches, and have a lunchtime offer where you can mix and match your salad items from £3.95! As a local indie business, they are also keen to support others around them, and all their meat comes from Ruby and White, a local butcher renowned for its quality and sustainability. Gluten free and vegan options are always available as well, so no one has to miss out on the fun! For dessert, their handmade cakes are always moist and rich, served in generous slices and perfect alongside a warming coffee. They will also cater for small business meetings, and are always happy to help you decide what delicious treat you want to try next!
Looking around the café provides an insight into the booming local arts scene, with gorgeous paintings, drawings, ink sketches, and collages available to view and purchase at various times of the year. Their Affordable Art Show is one of the most exciting events, and allows customers to leave with their very own piece of inspiring artwork – the perfect end to a visit! There are also t shirts, coffees, and nibbles available to buy in their little shop cabinet, so don't pass by without a peek!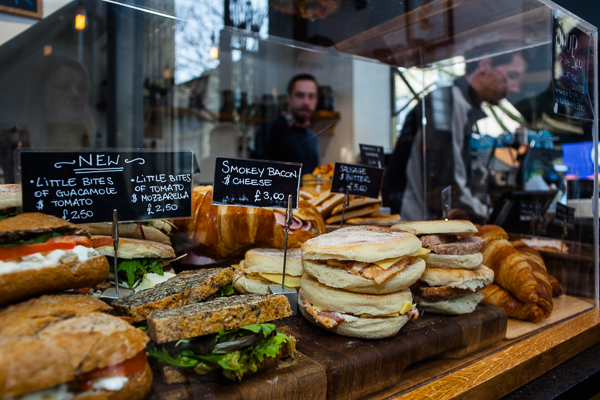 Their upstairs area is a spacious loft with ample seating and unique street art decoration. Available throughout the day as a seating area away from the hustle and bustle of the main city street, the upstairs can also be rented out for small functions, business meetings, and get-togethers. If your business is looking for a more informal setting for meetings, or would benefit from a more artistic and creative environment, pop in and ask about using the upstairs as a meeting room – you will even have access to the delicious food and drink throughout.
If the weather is warm and one of Bristol's ever-present street performers is brightening the atmosphere, you may wish to sit in the Crazy Fox's lovely outdoor seating area. Positioned right in the bustling heart of Broadmead, with parasols and comfy chairs, this is the perfect place to share a coffee with a friend, or just watch the world go by.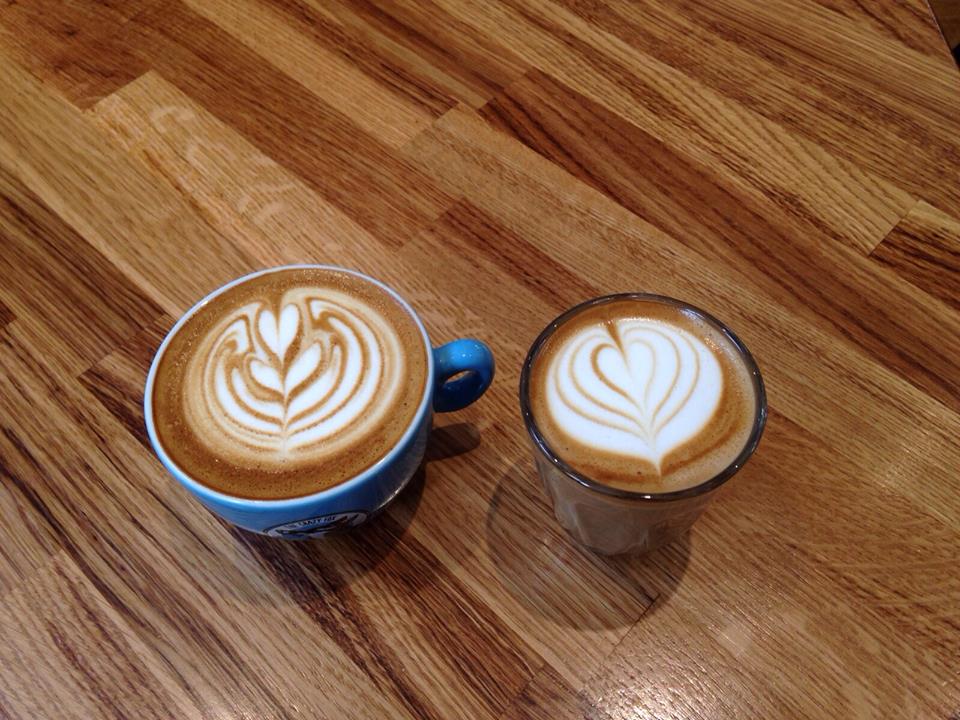 Here are some comments left by visitors to The Crazy Fox:
"Wonderful creamy Matcha Latte's to die for & to perk you up. Lovely friendly staff too. Fab bites too. The best place in town for that all important break."
"Lovely little coffee shop, helpful friendly staff, marble cake was delicious, coffee was the closest thing to liquid velvet"
"Having been twice recently, I can recommend the flat white as easily one of the best I've tasted in Bristol and the white chocolate hot chocolate was fantastic. I also tasted 'The Spanish' which turned out to be a suitably delicious sandwich accompaniment to my coffee. The service was excellent and the atmosphere was splendid - a 5* coffee place for sure!"
Now that daylight hours have increased, The Crazy Fox is open from 8am to 7pm Monday to Saturday, and 9:30am to 6pm on Sundays. Pop in for Bristol's best coffee in some beautiful surroundings.
---
Back