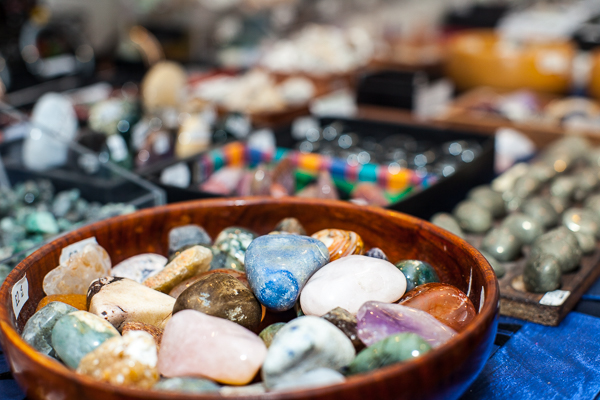 Shop Spotlight: The Dragons Gallery
---
Our second shop spotlight in a row, The Dragons Gallery sells a huge range of crystals from as little as 60p, along with fossils, tarot cards & gifts. Plus a selection of hand selected new age art and photography, most of which is produced by local independent artists. With new stock delivered daily there is always something to new to see and the owners are also happy to source items that may not be in stock. You can also enjoy a tarot reading, clairvoyance and reiki treatments in their private room.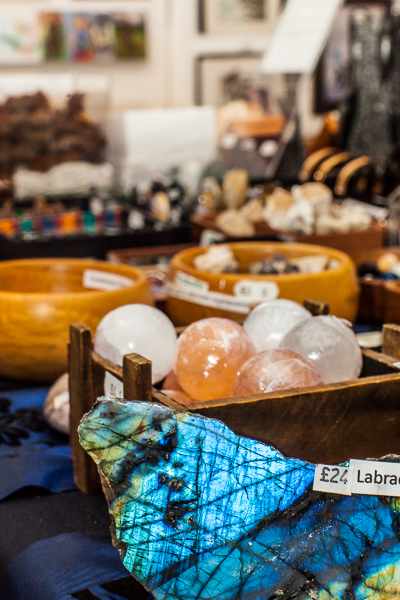 One of our most unique stores, The Dragons Gallery, is nestled in the heart of St James' Arcade and is window into Earth's history. Hundreds of fossils and ice age bones adorn the table and walls, with jewellery and sculptures occasionally made from them. Holding an item from millions of years ago is a wonderful experience, and owning it feels even better. With a long backstory to every item, this is a truly individual place to find something real and unique as a gift or for yourself.
They also stock an extensive range of crystals, many of which are believed to have healing powers, and the knowledgeable staff will be more than happy to advise you on which best suits your needs and how to use the crystal items. There are also many items of handcrafted jewellery available such as pendants, necklaces, bracelets, earrings and rings, in a variety of popular gemstones as well as many specimens that can only be found from specialist suppliers; the selection really is vast!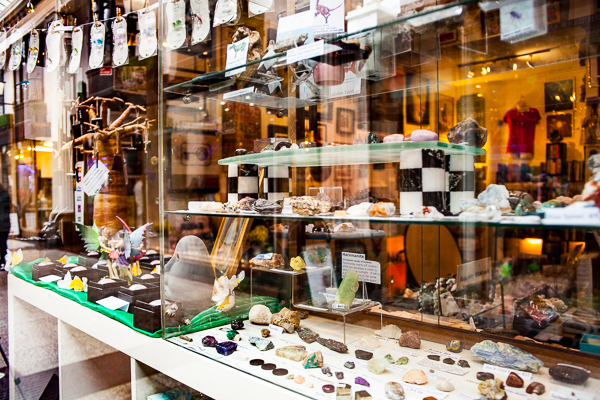 Their tarot and oracle cards come in a similarly wide range, and upon request, their in-shop tarot reader will give you a specially prepared 40 minute reading in an intimate and private setting. The shop operates on a mind, body, and spirit basis – seeking to engage each of these and create wholesome happiness and success through various methods and items. For many, the best part is the lovely staff, who are actually a family, and their extensive knowledge on all subjects related to their items. Nothing is ever sold half-heartedly, and they will make sure you leave with exactly what you need.
The art in the shop ranges from prints on canvas to pillows, sculptures and home decorations, all from Bristol based artists, and supporting local business. All are available at great prices and allow for you to furnish your home in stylish and ecological fashion.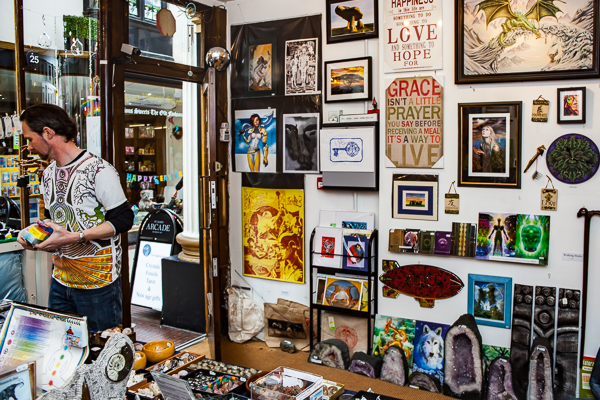 Many people travel from across the country to visit this little gem of a shop, here are a few comments from previous visitors:
"This has to be my favourite crystal/rock shop and whenever im in Bristol i do a sneaky run off straight in there! I am always impressed with the prices which are brilliant and there is something for every budget. I have recently bought a rare Cranberry Quartz which is beautiful, The staff are lovely too, knowledgeable and kind."
"Found this shop completely by accident when I was in Bristol last week, lovely atmosphere, lovely staff and lovely things. Most excellent."
The Dragons Gallery is open from 9:30am to 5:30pm Monday to Saturday, and from 11am to 4pm on Sundays.
---
Back