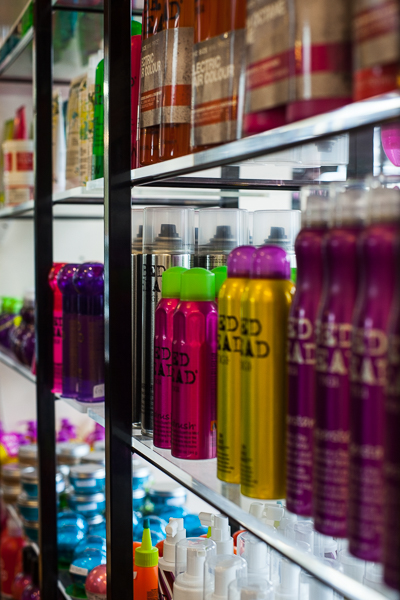 Shop Spotlight: The Hair and Beauty Bank
---
One of our well established indie businesses, The Hair and Beauty Bank is situated on the outside of The Arcade, and boasts a long list of treatments and highly trained professional staff. For the perfect pampering day out, make an appointment at The Bank. You will be treated like royalty!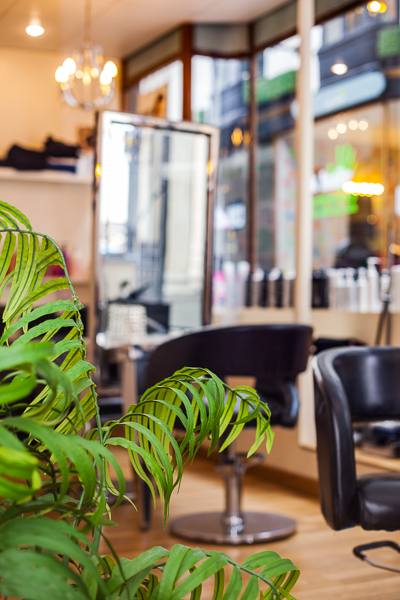 Local hair heroes, The Bank is home to some of Bristol's finest stylists, who are not only highly skilled, but also attentive and flexible – able to work your natural hair into any style. They ONLY use the most high-end, high-quality products such as Tigi, Kerastase and Dermalogica; and provide a luxurious treatment in classy surroundings. The Bank itself is a cozy little salon with a ground floor styling parlour and shop, and an upstairs beauty room, where you can enjoy a wide range of treatments and a warming hot drink. If you're thinking of a shorter 'do, some funky layers, or a new colour treatment, why not meet with one of their stylists for a consultation, or check out their website for a list of hair ideas? Your hair is safe in their hands, and you will receive a thorough and effective service every time. If at the time of booking you ask for a VIP Cut and Finish you will get a VIP appointment with a top Stylist, where you will receive a thorough consultation and recommendations for your specific hair type and face shape, followed by a relaxing head massage and hair treatment. Once your perfect cut and finish has been achieved, you will be taught the art of blow drying and maintaining your style at home. They will also give you the product they used in your hair to take home with you!
The Bank are also well known in Bristol for their amazing nail treatments, with over 15 years of experience, using no drilling on your natural nails, no burning and no damage or pain whatsoever. Manicure and pedicure treatments are very popular, and nail art is only 50p per nail! Pop in before festival season, or to look special for a party, and receive top of the line treatment from women who take real pride in their work.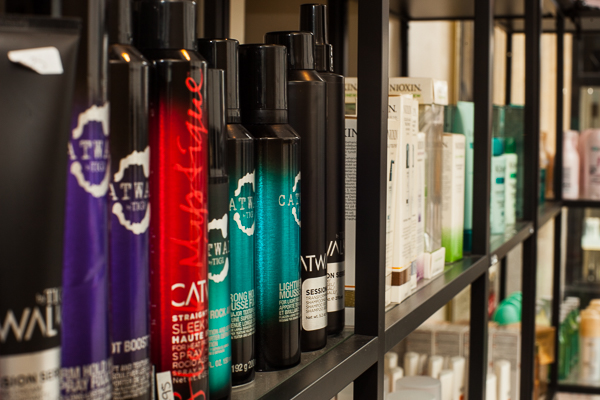 Other services provided by the Hair and Beauty Bank include botox and fillers, which are available at an affordable price, delivered by experienced nurses, and are guaranteed to give you wrinkle-free skin for weeks. They also do teeth whitening, a procedure which can sometimes be painful if done incorrectly or at home, but is 100% pain free when done at The Bank. Piercings are also available, with most being priced at £9.99 apiece, although parents must accompany under 16s! Various hair removal treatments are on offer, including waxing and threading. These two techniques offer flawless results all over the body and face, and most come with a consultation and guidance to ensure you are happy with the result. If you need something a little more relaxing (and less painful!) than a waxing, why not book in one of the intensive and relaxing massages and facials on offer at The Bank? The facials are designed to target problem skin and leave you feeling refreshed and rejuvenated, while the massages target sore spots and knots all over the body, and one hour full body is only £39.98.
Downstairs is a shop which sells high-end hair and beauty treatments for you to continue the luxury in the comfort of your own home. Take care of your new hairdo or nails with some top quality products, and get free advice on what works best for your specific type. You can also browse their collection on their website.
The Hair and Beauty Bank also have a wonderful wedding service, providing you with your dream hair and makeup on your wedding day, with a tailored service to suit your needs. Ask in store or send them an email to enquire about this, it comes highly recommended!
The Bank is open Monday - Wednesday - 10:00 - 6:00, Thursday - 10:00 - 7:30, Friday - 10:00 - 7:00, Saturday - 10:00 - 6:00, and Sunday - 11:00 - 5:00. Pop in to make an appointment or ask for a consultation!
Follow the Hair and Beauty Bank on Facebook, on Twitter, or visit their website.
---
Back