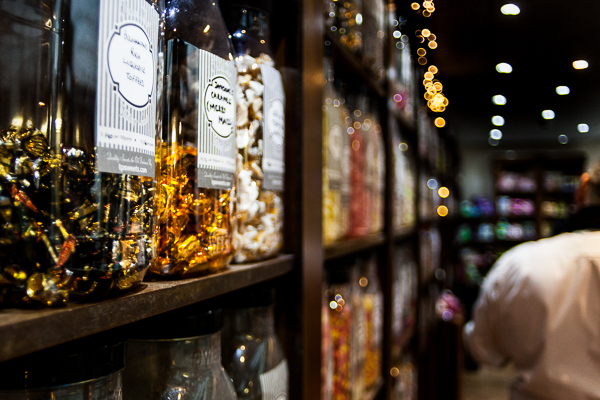 Shop Spotlight: Times Past Vintage Sweets
---
Happy Fourth of July to our American friends and welcome to another of our brand spanking new blog posts! Our last post mentioned Times Past Vintage Sweets, an award-winning shop in the heart of the Arcade, and we thought it about time they have a spotlight moment of their own! This gorgeous shop is a trip down memory lane, providing an authentic vintage experience to Bristol shoppers.
Sporting a floor to ceiling array of lip-smacking treats, Times Past have been holding up their end as Bristol's best sweet shop for a few years now. They are also recent winners of the Bristol Bid Retailer Awards, coming first in the Independent Retailer category! We are extremely proud of our winners, and believe their hard working attitude and beautiful quirky shop are more than deserving of this award. We are sure that just one visit will be enough to convince even the most discerning shopper!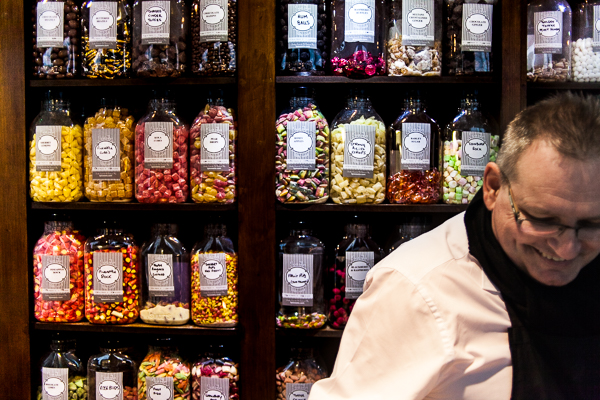 Run by a charming couple with a real inbuilt love for sweeties, Times Past is always awash with fruity smells and fun freebies to try before you buy. Their range of sweets is enormous and even brings back some old forgotten favourites for you to take home in little bags – there are even more than 50 types of liquorice to choose from! If you don't see your favourite, you can always feel free to ask and they will try their best to order in the sweets of your desires, too!
If youre feeling peckish during your travels in Broadmead, Times Past will have something to cater to any taste. From fizzy, sour, and vibrant flavours to sweet, comforting tastes of the old days – you can find something for the whole family. The little pre-packaged bags are perfect for stocking fillers, birthday treats, or wedding favours – and can even be personalised.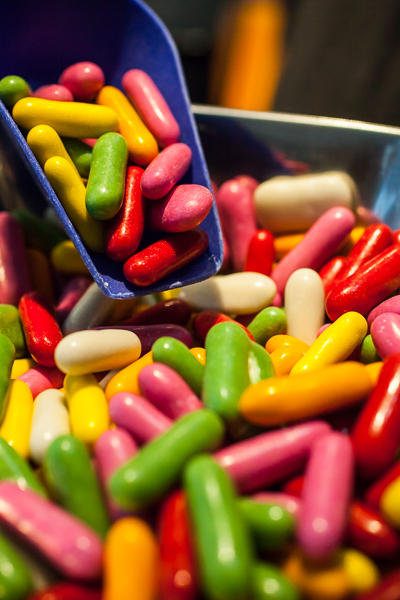 Times Past can also cater for conferences, wedding favours, hen & stag do's, birthday parties, children's parties with a comprehensive range of custom made sweet packages. In the past they have also had some gorgeous Mother's Day, Easter, Christmas, and special occasion packages in-store so it's always worth popping in and checking!
If the colourful jars alone are not enough to tickle your taste-buds, then there are also ice lollies in the summer, and sometimes retro games and small presents available inside too! Choosing your all-natural sweets from a jar and having it handed to you is the only true way to buy sweets, so make Times Past your first stop for treats!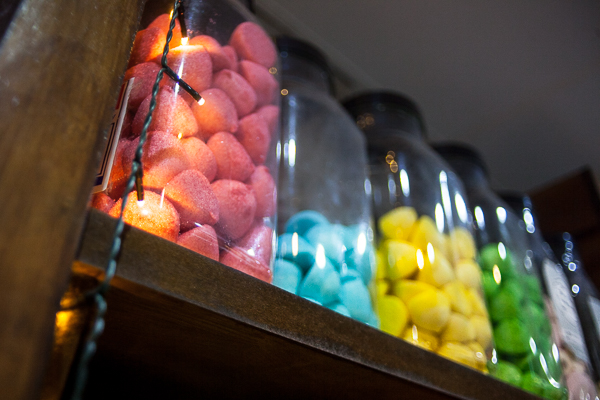 Here are some comments from previous sweetie buyers:
"Massive choice of wonderful sweets that not only bring back some lovely memories of childhood favourites, but also some very interesting new and unusual ones from around the world to try. You may well find yourself with a new favourite! They sell the most delicious locally made Creams, that are just perfect. The Scandanavian sweets are quite unusual. If you have a favourite from the past, or perhaps from a foreign country, you will be delighted to discover they can order them in for you. Nothing is too much trouble for them in this wonderful shop."
"Amazing sweets and even better service! This shop was an unforgettable stop on my trip this past summer and one I'm eager to make again the next time I'm in Bristol. My only regret is that none of the sweets made it all the way back home with me! I'll just have to be sure to buy larger quantities next time"
Pop in between 9:30am and 5pm, Monday to Saturday for your taste of something sweet, as this enchanting shop is sure to be a firm favourite with everyone.
---
Back