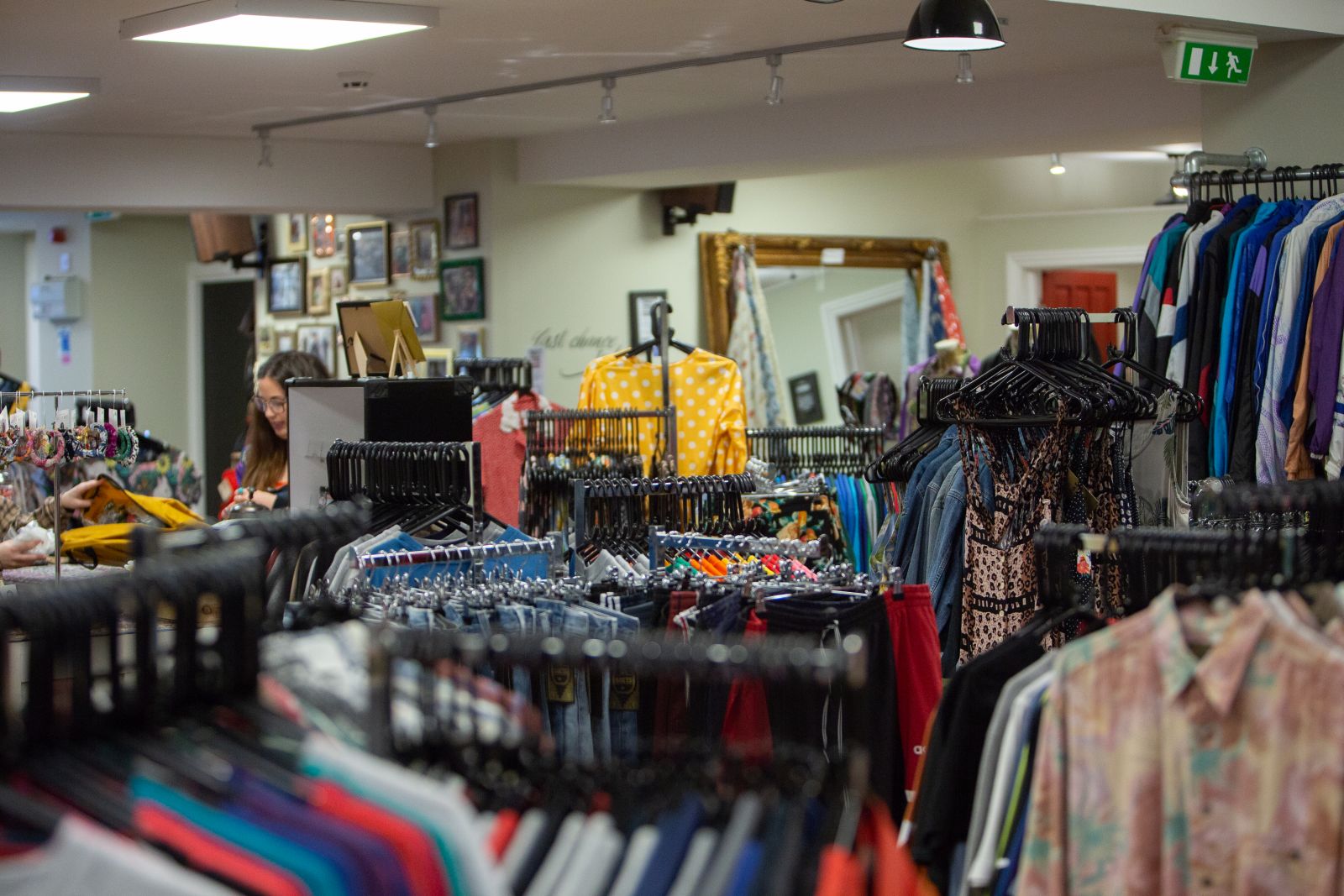 Sobey's Vintage Clothing reopens in The Arcade
---
Sobey's Vintage Clothing officially reopened in The Arcade over the weekend, becoming the latest part of Bristol's historic shopping quarter to return to business as usual following a temporary closure as a result of the coronavirus outbreak.
The second of two Sobey's stores to reopen in Bristol after the flagship store started to welcome customers back on Park Street in mid-June, you can now find the very best in vintage clothing, jewellery, accessories and more.
Specialising in vintage and reworked clothing, Sobey's has been supplying fashion-conscious Bristolians with vintage designer bits, custom designs and one-of-a-kind pieces since opening in The Arcade in 2018.
The dedicated Sobey's team do their best to source items that are in-season, unique and affordable, year-round. For every pair of vintage Levi's jeans, you'll find a reworked Ralph Lauren fleece, some oversized dungarees and a collection of custom-made homeware.
Speaking to 365Bristol last year, Sobey's Store Manager, Hannah Sheehan, expressed a love of wearing vintage and highlighted the importance of shopping vintage in environmental terms.
"In today's climate," she explained, "in terms of sustainability and being environmentally-friendly, it's really important to buy vintage." Read the full feature here.
Having been selling products through their Facebook, Depop and Instagram pages through lockdown, Sobey's are now operating under their usual business hours once again, both in The Arcade and on Park Street.
Pop in to Sobey's in The Arcade from 10:00-18:00 Monday-Saturday, and 11:00-17:00 on Sundays.
---
Back