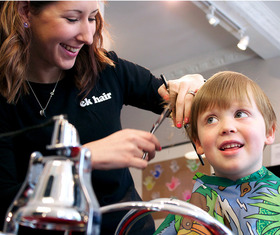 Unique Experience at Ek Hair
---
If you have children you know that their first haircut can be a very freighting experience. Not with Ek Hair. Their amazing set up within The Arcade means that parents can have tear free toddlers while they get their haircut, and this takes plenty of stress away from the parents!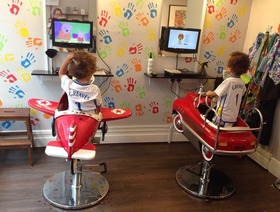 Their expertise in children's hairdressing is second to none, in both the theory and execution of styles and childcare. Your little one will be in safe hands, and will even get to sit in the specially designed airplane and car chairs while they are given a cute new style.
In store you can also buy a range of products that make styling young hair much easier. The crazy antics of little ones can lead to frizzy and messy hair, but Ek Hair have you covered with their wide range of Tangle Teasers, shampoos, and styling products.
Getting a toddler to sit still is always a bit of a nightmare. The solution, when it comes to haircuts, appears to be having a friendly and fun atmosphere for the little ones to feel immediately comfortable. Whether your kids love being pampered, hates having their haircut or are just a little shy of going to the hairdressers, Ek Hair have the right solution salon.
At Ek Hair they love kids and are sensitive to the needs of every child and tailor the service and treatment especially for the parent and child. So whether they want to watch a movie, play computer games, listen to music or just chat, your child will end up leaving with a super cool hair cut with the least amount of fuss! A great service like this doesn't have to cost you an arm and a leg either, Ek's competitive prices on cuts has people coming back time after time.
We can't forget the parents! Adults can also book with them for their own haircut and bring the children with you (or not). They can play around in a safe and child friendly environment whilst you get the chance to relax and read a magazine!
Get in touch with them by emailing ekhairsalon@gmail.com. You can also visit their Facebook page, or their webpage at - ekhair.co.uk.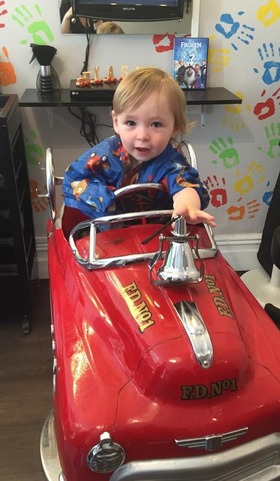 ---
Back