Bakers Dolphin is a coach and holiday company with a strong ethos and great deals every day. The store is highly accessible, placed right in the middle of The Arcade, and has only recently opened! Already, the shop has been teeming with interested customers, eager to have a look at what the new shop can offer, and a ceremony with Miss Bristol 2016 saw the store open in style.
Bakers Dolphin has a long and rich local history, one that stretches back to 1889, when the Baker family set up a pony and trap transportation business, carrying anything from people to Royal Mail post. Their trade began in Weston Super Mare, and slowly grew to be a business of great local value, which now specialises in coach trips and holiday packages across the UK and Europe.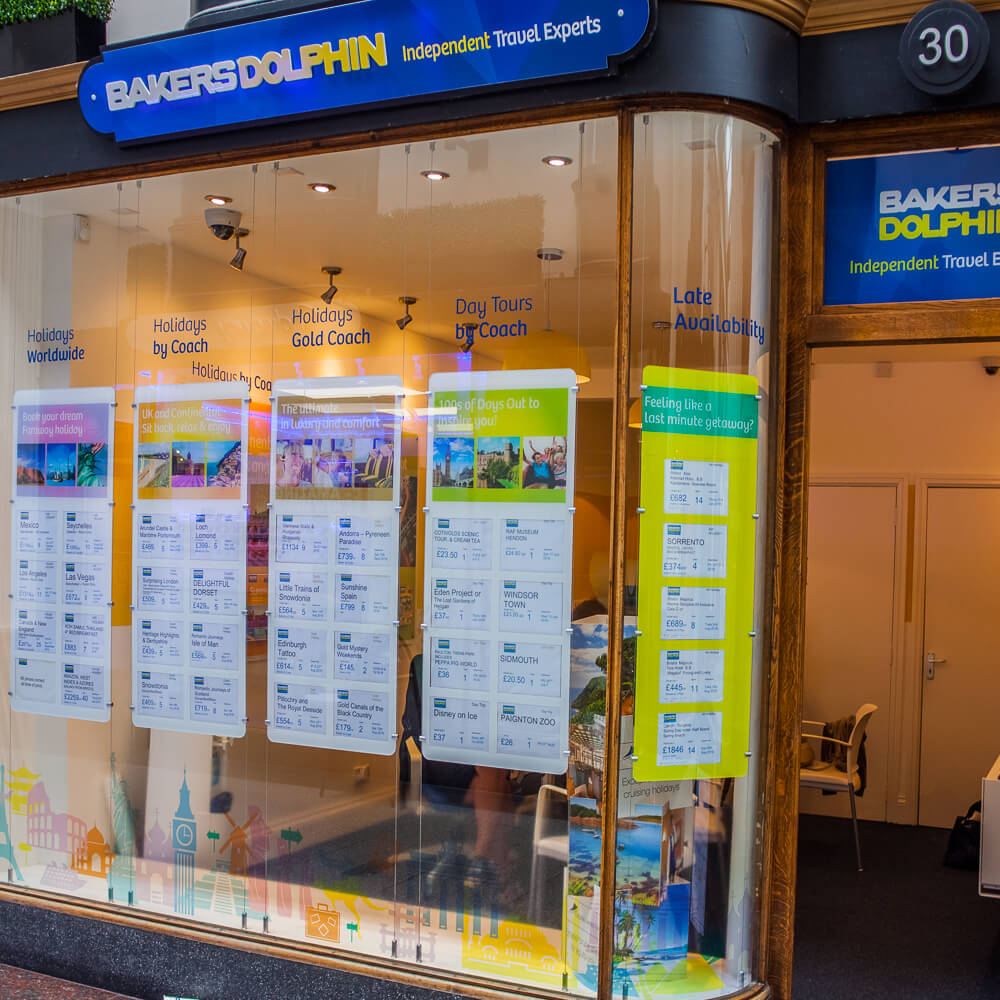 Bakers Dolphin offer Gold Holidays, theatre trip packages, last minute savings, door-to-door travel, coach hire, and much more… always at the best price and a positive attitude.
Their affordable and varied services are sure to be a welcome addition to the shops at The Arcade, and you can find out more on the Bakers Dolphin website. Feel free to pop into the shop in The Arcade and ask any questions you may have or pick up a brochure.
SaveSave