Maya's Eyebrows & Beauty in Bristol have a wide range of treatments available including their most popular, professional eyebrow threading.
Eyebrow threading is an ancient art of hair removal which originated in India and is much more effective than plucking or waxing.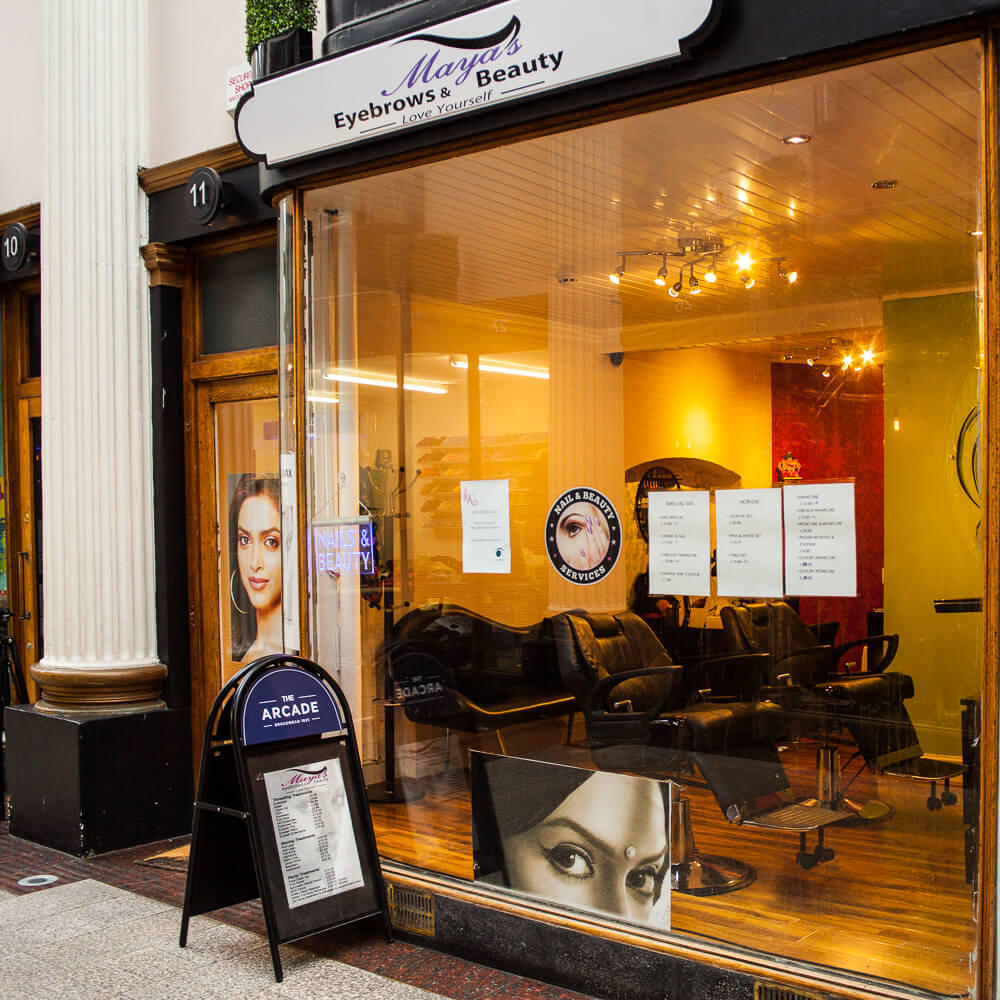 2019 Price list:
Threading and Tinting Treatments (for men and women, walk-ins and appointments)
Eyebrows £6.99
Sides £4.99
Upper Lip £2.99
Chin £2.99
Forehead £2.99
Full Face £20.00
Eyebrows Tint £6.00
Eyelash Tint £10.00
Eyelash Perm £25.00
Eyelash Extensions £20.00

Waxing Treatments (walk-ins and appointments)
Full Legs £20.00
Half Legs £12.00
Full Arms £15.00
Half Arms £10.00
Bikini Line £10.00
Under Arms £6.00
Brazilian £18.00
Hollywood £25.00

Facial Treatments & Massage (appointment only)
Face Clean Up £10.00
Fruit Facial £25.00
Ayurvedic Herbal Facial £25.00
Gold Facial £30.00
Indian Head Massage (30 mins) £20.00
Indian Full Body Massage (60 mins) £35 to £40
Hairdressing Services
Hair Trimming £15
Hair Straightening £20
Curling/Perms £20
For a luxurious and professional service, Maya's Beauty is the place to go. The attentive staff will always be happy to serve any need you may have, and you will undoubtedly be blown away by the results.
Contact Numbers
Tel. 0117 2794215
Mobile. 07479 959614
Located at Unit 11, The Arcade, Broadmead, Bristol, BS1 3JD