The Dragons Gallery in Bristol sell a huge range of crystals, fossils, books, tarot cards & new age gifts with prices starting from just 60p. They also stock greetings cards, art and photography, most of which is produced by local independent artists. With new stock delivered daily there is always something new to see and they are also happy to source items that may not be in stock.
Also you can enjoy a tarot reading and reiki treatments in their private room.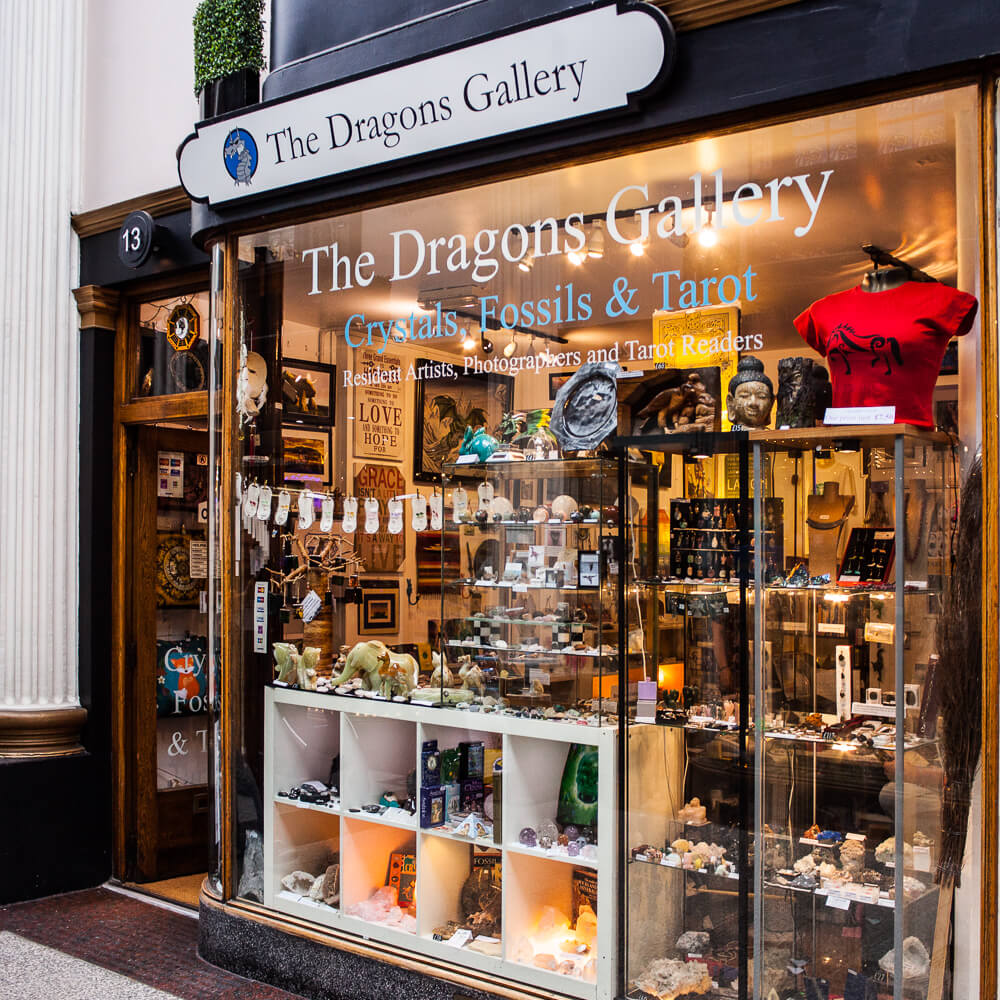 One of our most unique stores, The Dragons Gallery, is nestled in the heart of The Arcade and is a window into the Earth's history.Fossils and ice age bones adorn the table, with jewellery and sculptures also being made from them. Holding an item from millions of years ago is a wonderful experience, and owning it feels even better. With a long backstory to every item, this is a truly individual place to find something real and unique as a gift or for yourself.?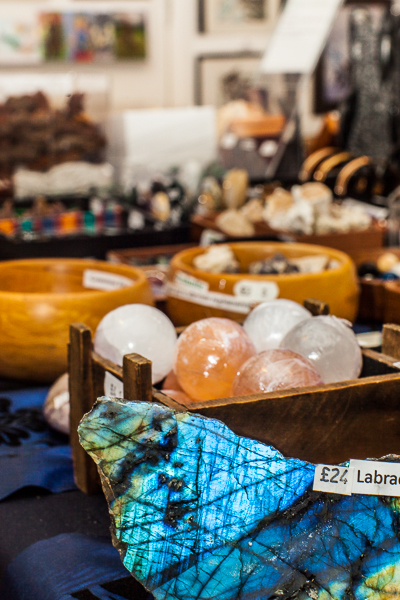 They also stock an extensive range of crystals, many of which are believed to have healing powers, and the knowledgeable staff will be more than happy to advise you on which best suits your needs and how to use the crystal items. There are also many items of handcrafted jewellery available such as pendants, necklaces, bracelets, earrings and rings, in a variety of popular gemstones as well as many specimens that can only be found from specialist suppliers; the selection really is vast!
The Dragons Gallery has all sorts of tarot and oracle cards for sale and an in-shop Tarot reader who offers a 40 minute - 1 hour reading prepared especially for you. Call in to book (appointments not always necessary).
New age art and photography produced by local Bristol based artists along with art from international artists is available to buy in The Dragons Gallery at very reasonable prices.
For more information please visit
our website
or call 07881 853290.