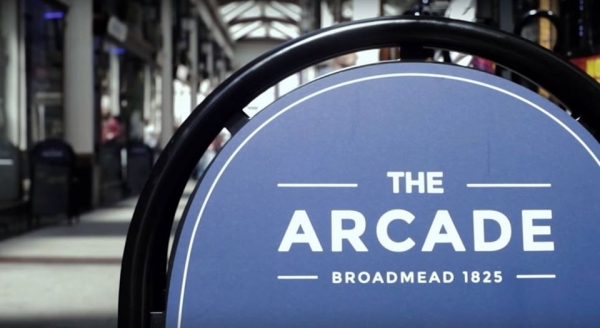 The Arcade Bristol re-opens with Social Distancing
---
In the heart of Bristol's shopping district, Broadmead, you'll find The Arcade: a Grade II listed shopping quarter almost full to the brim with fantastic independent Bristol businesses.
It was designed by a local architect, James Foster, in 1824, and is thought to be modelled on London's Burlington Arcade.
Fast forward to 2020, and The Arcade is a hub for independent businesses; from sustainable fashion brands to a specialist hair salon for kids.
On Monday 15th June 2020 The Arcade shopping quarter reopened, following several weeks of lockdown.
A week on and more businesses inside The Arcade have reopened to customers. These include the award-winning card shop Card Shack, key cutting, shoe repair and engraving shop Mabz, sewing, dry cleaning and tailoring service Needle and Thread, vape retailer Superior Vapour and silver jewellery designer/retailer Silver Scene.
The Arcade's milkshake parlour, Shakeaway, opened its doors on Friday 19th June and have launched their summer menu with thousands of customisable options.
Throughout the lockdown, The Arcade's authentic Italian café, Taste of Napoli, has operated with a takeaway service via Deliveroo, Uber Eats and JustEat. Read this article to find out more.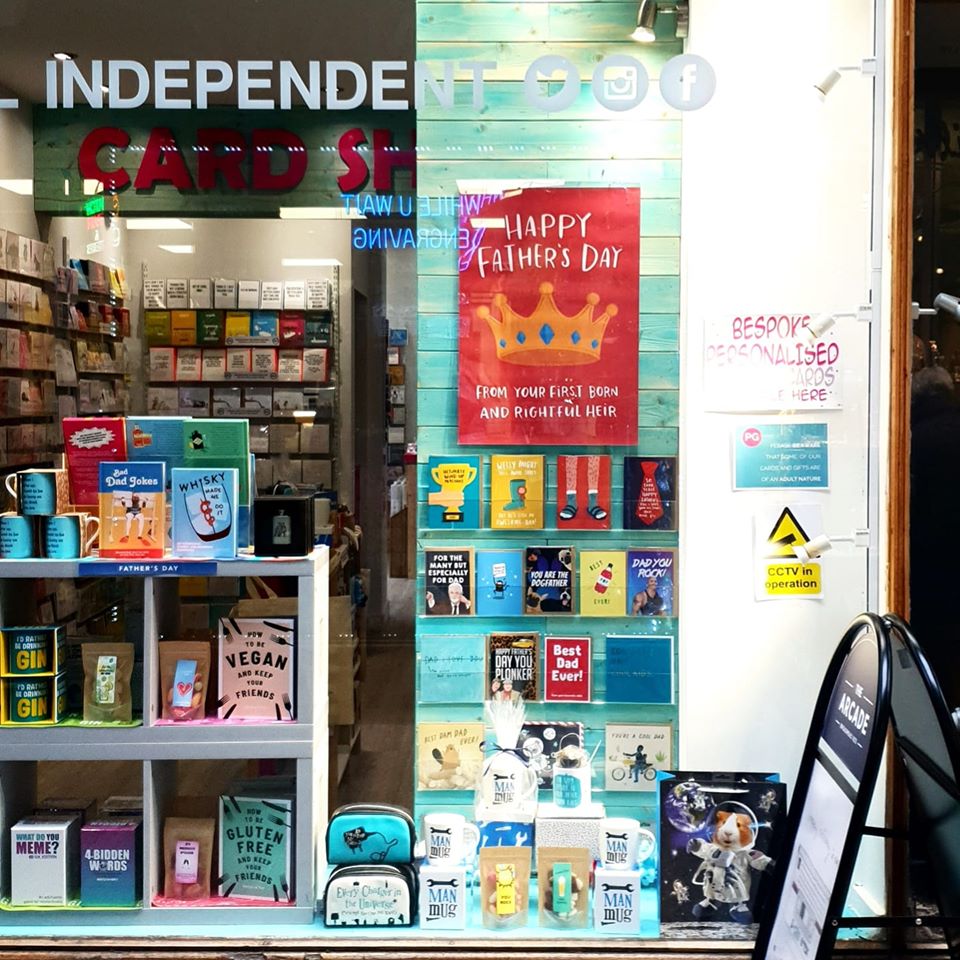 Card Shack is one of the stores in The Arcade which has reopened today
Other retailers in The Arcade are set to open in the coming weeks. Illustrate, a sustainable stationery and fashion brand, will reopen towards the end of next month and the quarter's contemporary art gallery, Gallery Du 808 is set to open in August.
To celebrate its reopening, a brand-new 'Thank You NHS and Key Workers' mural has been displayed in The Arcade.
The Arcade has also introduced a new one-way system as a way to implement social distancing.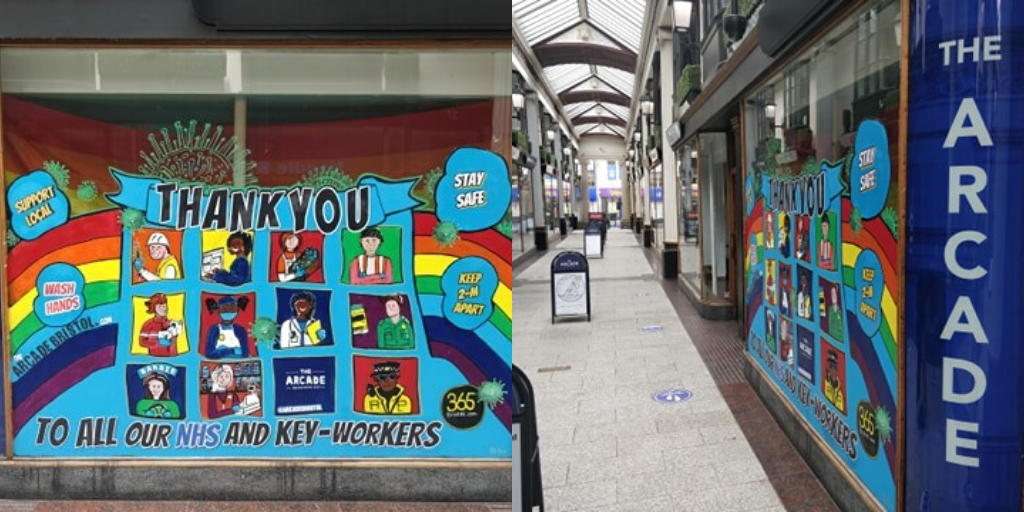 A new mural by local artist Beki Wills thanks key workers.
The Arcade's hair care and beauty businesses, such as kid's hair salon EK Hair and nail technician Kelly's Nails, await further government guidance as to their reopening.


However, the team at EK Hair have posted an update on their website, giving clients an insight into what they can expect at the salon upon their reopening.
With more retailers set to open in the coming weeks, keep up to date with The Arcade and its tenants on social media.
---
Back